Two discs. Two whole discs is the price of admission to Final Fantasy 7 Rebirth, but luckily you don't worry need to about that with Final Fantasy 16. The latest entry in the beloved RPG franchise isn't far away now, with the Final Fantasy 16 release date approaching PS5 players. While Square Enix claims a day one patch isn't necessary, some players may encounter this update adding to the Final Fantasy 16 file size.
The Final Fantasy 16 file size on PS5 is 90.18 GB according to the reputable PlayStation tracker account 'PlayStation Size' on social media.
Square Enix senior translator Michael-Christopher Koji Fox relays a statement from the FF16 developer, explaining "what we just want everyone to know is that this update will come before the day one release, so if you have the digital version and have already downloaded it on the system […] it will download this automatically."
Though it may not appear for some PlayStation 5 owners, Koji Fox reassures fans that this won't impact the game's overall experience.
"Also, this is a very, very minor issue and so even if you don't get the update you will still be able to play the base game. This is a rabbit patch, so it is not necessary to actually play the game," says Koji Fox.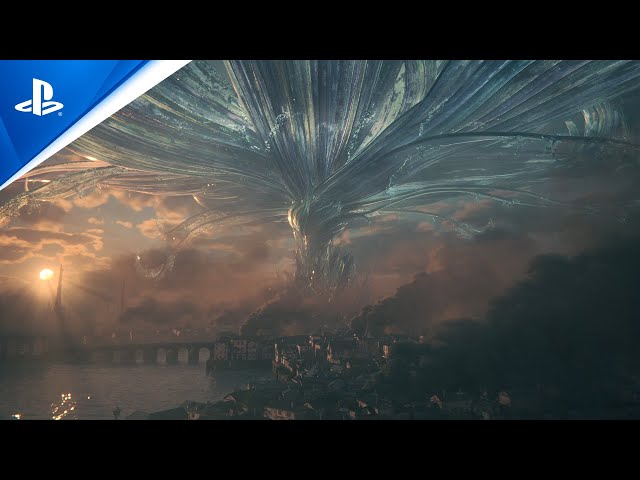 While this patch could be classified as a day zero update, players still have a chance of encountering it when they boot up Final Fantasy 16 for the first time at launch. The forthcoming update will clock in at around 300 MB, which is a very small addition to the game's 90 GB+ file size.
Square Enix previously said a day one patch wouldn't be needed, as game director Hiroshi Takai explains to GameInformer that the game is catering to those without an internet connection, and relying on the sturdy build of the game ready for launch.
We know you're probably itching to get started, so if you need to know how the game is stacking up against upcoming PS5 games, then The Loadout's Final Fantasy 16 preview has you covered. Our own Aaron Down certainly had an interesting time sampling the next FF title, getting to know many of the wonderful Final Fantasy 16 characters along the way. There's still much to learn about it, too, including what the Final Fantasy 16 map contains in the realm of Valisthea.
So as you get ready to defeat all the Final Fantasy 16 bosses, just make sure you have enough space handy. You'll need it with the Final Fantasy 7 Rebirth release date on the horizon.