There were few locations more fitting for the British leg of the Final Fantasy 16 preview tour to be held in than the iconic Tower of London. The Tower is famous for the mysterious circumstances surrounding the disappearances of two young princes, and FF16's own royal brothers are ready to face their own trials and tribulations in the upcoming RPG game. And from what I've played so far it's clear why developer Square Enix has shown great confidence in its marketing ahead of June's PlayStation 5 release.
After an initial briefing with none other than producer Naoki Yoshida and localisation director Michael-Christopher Koji Fox, it was time to get down to business – and what I experienced didn't disappoint. It is worth noting though that for the purposes of this preview I was provided with a special demo copy of the game, the contents of which may differ to the final game when the FF16 release date rolls around.
Set in the dual-continent world of Valisthea, Final Fantasy 16's overarching struggle is quickly established. A blight has descended upon the world, gradually depleting it of its magical energy – aether. As wars have broken out to consolidate remaining key resources like fossil fuels in our own world, so too has conflict arisen among the major nations of Valisthea.
Of course, this is Final Fantasy, so unlike our own weapons of mass destruction, each nation possesses Dominants – those who are not only able to use magic without the Mothercrystals providing aether to the masses, but can manifest the power of FF16 Eikons such as Bahamut, Odin, and Phoenix. Joshua Rosfield, the second son of Rosaria's Archduke, was chosen to be Phoenix's dominant, leaving older brother Clive – who is somehow able to assimilate a fraction of each Eikon's power – to become his shield.
While Eikons seemingly don't have much interest in fighting one another, this all changes when Ifrit comes knocking, resulting in a spectacular cinematic sequence that will make The Lord of the Rings fans do a double-take. We've seen plenty of footage of these monstrous brawls so far, and experiencing one of these set pieces first-hand has certainly matched my expectations. While from a gameplay standpoint the encounters are simple, complex mechanics would only obfuscate the sheer power fantasy that is contained within each push of a button.
But there's much more to FF16's combat than duels between the gods. Having been personally headhunted by director Hiroshi Takai and Yoshida, the expertise of former Capcom combat mogul Ryota Suzuki has so far been transformative when comparing the fluidity and expressiveness of Clive's movements with those of Final Fantasy 15's Noctis.
With Eikonic might driving FF16's combat, the power of each of these mythical beings can be invoked by Clive. During the first of three cross-sections of the game I was able to get my mitts on, I only had access to abilities granted by Phoenix. Basic attacks and magic offer up good chip damage, and can help you work towards staggering opponents, but special abilities Rising Flames and Scarlet Cyclone are massively impactful when off of cooldown.
Phoenix also grants access to utility move Phoenix Shift – a fiery iteration of FF15's Warp-strike, which is great for closing in on ground enemies. However, if aerial threats are proving too elusive, then switching to Garuda – which I gained access to in the final pocket of gameplay – will let you instead use Deadly Embrace to effectively grapple your foe, and yank you towards them. Shifting between Eikons takes only the click of a button mid-combat, allowing you to combo strings of abilities to great satisfaction.
Reaching hack 'n slash Nirvana, however, takes time. For the first several hours of gameplay, the lack of Eikons available to Clive makes getting through FF16's opening sections a bit of a slog, with relatively little combat variety – the game's skill tree goes some way to remedy this. But once you get a couple under your belt, the system's true potential is quickly realized. It's giving 'Avatar's Aang gradually mastering the elements, but make it kaiju.'
One of my favorite systemic implementations so far has to be Square's approach to giving players agency over the difficulty of their FF16 experience. As Elden Ring found creative ways to let us tune how tough of a time we'd have, FF16 has introduced special rings that each possess a mechanic that makes approaching the game that bit easier. For example, one ring allows you to automatically dodge attacks, while another simply offers a longer window to dodge in. Each ring uses an accessory slot, but the power compromise required to access that utility is, in my opinion, merited.
Alongside some much-appreciated combat diversity, the latest playable segment offered to me included a peek at one of FF16's more open world areas – roughly 20 levels in. While much of the overall demo consisted of making my way through linear sections – some picturesque, some more grotesque – I welcomed the opportunity to stretch my legs and really test out my newfound powers on unsuspecting enemies. Though the contrast between linear and open world isn't as pronounced as taking your first steps onto Final Fantasy 13's Gran Pulse, the distinction between the two is clear enough.
Speaking of picturesque, little needs to be said about FF16's audiovisual elements apart from 'it's Final Fantasy'. Square has traditionally excelled at creating stunning worlds, and Valisthea is no exception. Environments are remarkably detailed, with every blade of grass discernible from its soilmate, while every structure provides its own little piece of splendor as you pan the camera around Clive. The textures are crisp on PS5, and the animations down to their particles are absolutely gorgeous.
When it comes to sound, Yoshi-P isn't the only influence Final Fantasy 14 players will be able to recognise, as composer Masayoshi Soken's sonic wizardry has once again been deployed to inject some magic into Valisthea. Much of the hype so far around FF16's OST has been generated in response to the powerful orchestral moments driving the epic Eikon encounters, but everything down to the new battle theme absolutely bangs.
With that said, an audiovisual feast is the bare minimum to expect from the franchise at this point. Square Enix doesn't need to prove that it can make games that will push current gen hardware to its limit – the frame drops in its most bombastic cutscenes, regardless of performance mode, are a testament to that – but it has at times struggled to deliver a narrative that has the substance to match its aesthetic.
From the disparate story beats I got to tune into, we could very well be in for a winner. There's a genuine effervescence to Valisthea, and its tense geopolitical landscape can be felt everywhere you go. Although the plot twists and turns so far haven't exactly required a Sherlockian level of perception to see coming, I was at one point left speechless by their delivery. In its most brutal moments it's Videogame of Thrones – the studio's influences are being worn proudly on its sleeves.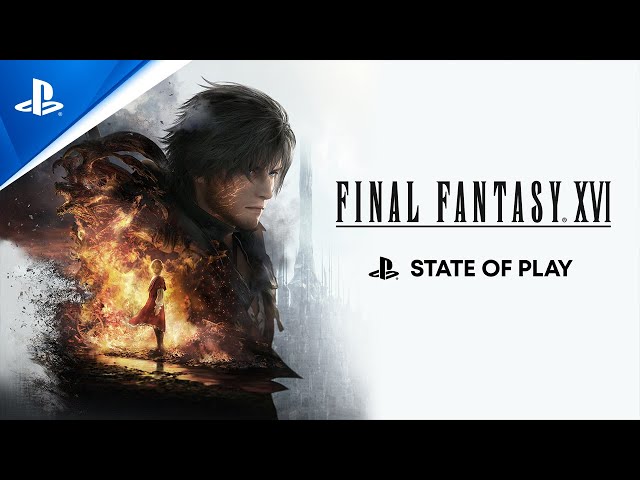 Despite the chaotic backdrop on which FF16 is set, it has so far managed to centre itself on Clive, who is driven by the forces within the world which persistently made him a victim of circumstance. There are clear, devastating motives for the journey of revenge he eventually undertakes, but it looks like he'll struggle to gain the agency to control how he goes about it. As such, there are currents of complexity to FF16's relatively stoic protagonist, and I am intrigued to see where Square will take him.
While I have barely dipped my toes into everything FF16 has to offer, its waters have already gripped my grippers. The Final Fantasy 16 release date is still a pebble's skip away, but I can't wait to dive into what is shaping up to be a technically and aesthetically impressive action RPG, with an enthralling narrative to match. Square has clearly invested heavily into star-studding its development team, and it looks to be paying dividends at this point.
To help prepare you for the FF16 launch, be sure to check out how much time you need to set aside to play through it with our FF16 length guide. If you're still not 100% sure whether or not you want to undertake Clive's journey, then definitely give the FF16 demo a go when it finally arrives. Hopefully you too will be able to get a taste of the full Eikon experience.
The FF16 demo played through is a special version made for media to experience, and its contents may differ from the final version.
FINAL FANTASY XVI © 2023 SQUARE ENIX CO., LTD. All Rights Reserved.