There's a fine art to identifying FC 24 Wonderkids in Career Mode. Signing young talents with lots of potential is an important aspect of the game mode, and here we'll give you all the info you need so that you can recruit the best young players in FC 24 Career Mode.
A Wonderkid is defined as a player in the under-21 category who seemingly has unlimited potential, and could take the world of soccer by storm in the coming years. In FC 24 Career Mode, they might not always have a high starting rating, but give it a few seasons and you could have one of the best strikers or best CMs in the world on your squad. Below we have two lists to help you out – the first contains the Wonderkids with the greatest potential, and the second looks at which Wonderkids you'll be able to sign straight away in your first season.
FC 24 Wonderkids
Here are the 50 best FC 24 Wonderkids:
Jamal Musiala (20) – 86 OVR, 93 POT
Pedri (20) – 86 OVR – 92 POT
Jude Bellingham (20) – 86 OVR, 91 POT
Florian Wirtz (20) – 85 OVR, 91 POT
Bukayo Saka (21) – 86 OVR, 90 POT
Gavi (19) – 83 OVR, 90 POT
Eduardo Camavinga (20) – 82 OVR, 89 POT
Alejandro Balde (19) – 81 OVR, 89 POT
Gabri Veiga (21) – 78 OVR, 89 POT
Rasmus Højlund (20) – 76 OVR, 89 POT
Josko Gvardiol (21) – 82 OVR, 88 POT
Xavi Simons (20) – 79 OVR, 89 POT
Elye Wahi (20) – 78 OVR, 88 POT
Ansu Fati (20) – 78 OVR , 88 POT
Antonio Silva (19) – 78 OVR, 88 POT
Arda Guler (18) – 77 OVR, 88 POT
Alejandro Garnacho (19) – 75 OVR, 88 POT
Fabio Miretti (20) – 75 OVR, 88 POT
Warren Zaire-Emery (17) – 75 OVR, 88 POT
Nuno Mendes (21) – 82 OVR, 87 POT
Karim Adeyemi (21) – 80 OVR, 87 POT
Arnau Martinez (20) – 80 OVR, 87 POT
Yeremy Pino (20) – 79 OVR, 87 POT
Ryan Gravenberch (21) – 79 OVR, 87 POT
Youssoufa Moukoko (18) – 77 OVR, 87 POT
Tommaso Baldanzi (20) – 77 OVR, 87 POT
Guillaume Restes (18) – 70 OVR, 87 POT
Jorrel Hato (17) – 68 OVR, 87 POT
Antonio Nusa (18) – 68 OVR, 87 POT
Julien Duranville (17) – 66 OVR, 87 POT
Fares Chaibi (20) – 75 OVR, 86 POT
Johan Bakayoko (20) – 75 OVR, 86 POT
Giorgio Scalvini (19) – 75 OVR, 86 POT
Martin Baturina (20) – 74 OVR, 86 POT
Evan Ferguson (18) – 74 OVR, 86 POT
Romeo Lavia (19) – 73 OVR, 86 POT
Rico Lewis (18) – 73 OVR, 86 POT
Ernest Nuamah (19) – 72 OVR, 86 POT
Stefan Bajcetic (18) – 72 OVR, 86 POT
Mathys Tel (18) – 71 OVR, 86 POT
Desire Doue (18) – 71 OVR, 86 POT
Jamie Bynoe-Gittens (19) – 71 OVR, 86 POT
Andreas Schjelderup (19) – 71 OVR, 86 POT
Gianluca Prestianni (17) – 70 OVR, 86 POT
Carlos Forbs (19) – 70 OVR, 86 POT
Roony Bardghji (17) – 68 OVR, 86 POT
Simone Pafundi (17) – 67 OVR, 86 POT
Nelson Weiper (18) – 66 OVR, 86 POT
Tom Bischof (18) – 66 OVR, 86 POT
Paul Wanner (17) – 63 OVR, 86 POT
All of the above ratings come courtesy of FUTWIZ, so be sure to check it out for more information on player positions and the teams they currently represent. With that being said, read on for further insight into some of the biggest names that have made it onto the list.
Topping the list is Bayern Munich starlet Jamal Musiala. Currently serving as understudy to one of the greatest CAMs to ever do it in Thomas Müller, the young German is poised to further thrive within Thomas Tuchel's side this season.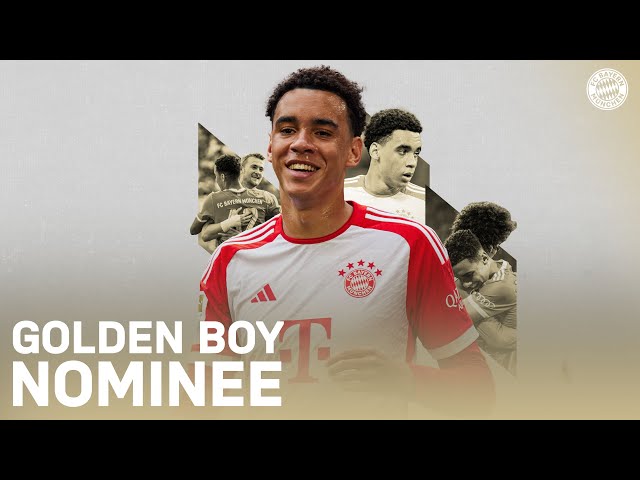 There can be no doubting Jude Bellingham's position as one the biggest young talents in world soccer right now. It's very easy to forget that he is just 20 years old and already the crown jewel of a rejuvenated Real Madrid team, built to challenge the prime age of the galacticos. Bellingham will however be a pricey signing due to the fact that he will probably be starting out as one of the top 100 players in the FC 24 ratings list, regardless of age.
Arda Guler was also another name on Real Madrid's summer shopping list and his inclusion on the NXGN list of the 50 biggest Wonderkids in world football justifies his $22m move. Dubbed the 'Turkish Messi', it will be interesting to see if the Real Madrid fanbase allow him to continue under this moniker given Messi's history with Barcelona.
Speaking of Barca, Pedri continues to dominate the discussion when it comes to their young stars, but its 19-year-old Gavi we've got our eye on. The central midfielder was a top Wonderkid last year; a trend that's continued into this year. Despite his age, he already has over 70 appearances for Barcelona's first team and over 20 international caps for Spain. Needless to say, he'll be one of the players that Career Mode enjoyers should have on their radars.
Over in neighboring France, PSG has a trio of players that are near the top of FUTWIZ's Wonderkid charts – left-back Nuno Mendes, creative midfielder Xavi Simons, and striker Goncalo Ramos – the latter now falls slightly outside of our chosen age range, having turned 22 in June 2023. A talented defender, midfielder, and attacker, what more could you want? While Simons is out on loan for this season on RB Leipzig, he is a PSG player, and with so much young talent, the French team is clearly one of the best Career Mode teams to play as in FC 24.
We're also expecting big things for Rico Lewis of Man City, who saw an increase to his first team soccer last season and looks to even be pushing for a starting role this year. Pep Guardiola clearly sees something in the young full-back, and a new contract proves this, but will make it a little harder to sign him in the first few years of your Career Mode save.
With a lot of fresh signings, recently-renewed contracts, or loaned-out players on this list, you might not be able to pick up all of these players straight away. Below we've picked a few names that you will definitely be able to sign immediately in your first season of a Manager Career Mode save.
FC 24 Wonderkids you can sign in season one
Here are the FC 24 Wonderkids who you will be able to sign in the first season of Career Mode:
Gift Orban (21) – Gent
Nuno Mendes (21) – PSG
Adam Hlozek (21) – Bayer Leverkusen
Karim Adeyemi (21) – Borussia Dortmund
Jamal Musiala (20) – Bayern Munich
Eduardo Camavinga (20) – Real Madrid
Florian Wirtz (20) – Bayer 04 Leverkusen
Pedri (20) – Barcelona
Tommaso Baldanzi (20) – Empoli
Levi Colwill (20) – Chelsea
Luca Netz (20) – Borussia Mönchengladbach
Giovanni Reyna (20) – Borussia Dortmund
Arnau Martinez (20) – Girona FC
Yeremy Pino (20) – Villarreal
Devyne Rensch (20) – Ajax
Rayan Cherki (20) – Lyon
Johan Bakayoko (20) – PSV
Jonathan Rowe (20) – Norwich
Harvey Elliott (20) – Liverpool
Björn Meijer (20) – Club Brugge
Gavi (19) – Barcelona
Alberto Moleiro (19) – UD Las Palmas
Alejandro Balde (19) – Barcelona
António Silva (19) – Benfica
Youssoufa Moukoko (18) – Borussia Dortmund
Evan Ferguson (18) – Brighton
Rico Lewis (18) – Manchester City
Stefan Bajcetic (18) – Liverpool
Ben Doak (16) – Liverpool
Now to highlight some of the targets that you should be able to sign straight away in FC 24. Youssoufa Muokoko hit the scene as a 15-year old but now looks to lead a Borussia Dortmund team that has lost Erling Haaland and Jude Bellingham in successive seasons. He will sit behind the experienced Sebastian Haller this year but surely see plenty of first team opportunities to prove his talent. EA Sports has featured the young German in plenty of promotional material in the build up to the FC 24 release date, so it clearly thinks Moukoko is Wonderkid material.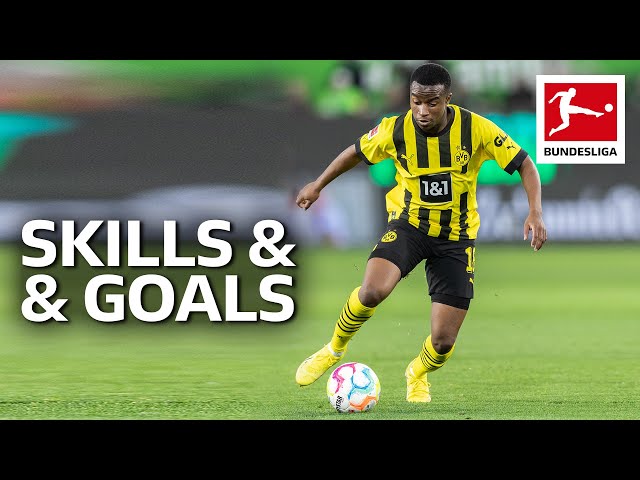 Nuno Mendes may already have some huge fees attached to his name, but he hasn't let it dull his determination. The Portuguese PSG left-back will be relied upon heavily this season and we expect his performances to live up to the hype as we predict an 89 potential rating in FC 24.
Another recognizable name for Football Manager and Career Mode fans, Adam Hlozek is still only 21-years-old but could be considering his next move very soon. The Czech forward has come up in conversation every summer for the past few years but even following the losses of players like Leon Bailey and Moussa Diaby, he has yet to suggest he's ready to leave Leverkusen. Regardless, he could set the Bundesliga on fire this year alongside Florian Wirtz who it could be argued deserves a spot on this list too.
The Premier League has its fair share of talent that is also up for the taking on season one and topping this list for us is Brighton striker Evan Ferguson. The talented Irishman looks to be the biggest talent to come out of the country since Robbie Keane and it's no surprise that clubs have shown their interest. While a contract extension was signed earlier this year, he could still be purchasable during the first season in FC 24.
For our next few FC 24 Wonderkids we head to Liverpool who have the trio of Ben Doak, Harvey Elliott, and Stefan Bajcetic on the books. All three could see first team soccer this season in cup competitions and off the bench in the league, but it's clear that Jurgen Klopp thinks highly of them all, and mid-80's potential ratings for Doak and Bajcetic seem very fair based on what we know so far. Elliott, meanwhile, should continue to have a mid-high 80's potential as he did in FIFA 23.
Gent's Gift Orban remains a prime target for Career Mode players as his meteoric rise continues. The major question mark around Orban is the level he currently plays at, but if he is able to prove his worth in a major European League, then his potential could see a further boost.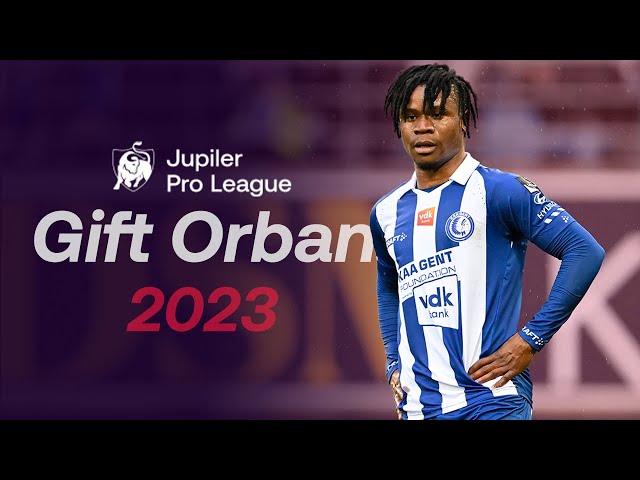 Finally, one player that many people might not be familiar with is Jon Rowe, who came through the Norwich academy and has truly solidified himself as a starting player so far this season bagging four goals in his first four games. The Championship is still one of the hardest leagues in the world to play and develop in, but Rowe is showing why he's got big team scouts excited. He's a wildcard to become an FC 24 Wonderkid but we back him to be a great purchase for any Career Mode savant.
So there you have it, our transfer advice for the best Wonderkids in FC 24 Career Mode. If you want to sign some players with a bit of flair, check out our FC 24 5 star skillers guide. We recommend also getting familiar with FC 24 PlayStyles, the all new player traits that you'll need to take into consideration when signing and training players in Career Mode. See you on the pitch.