The FC 24 ratings for the best 24 players in the game have been revealed by EA Sports, and once again the top spot will shared between a handful of players. To no one's surprise, EA FC 24 cover star and record smasher Erling Haaland is one of those players, but he shares his 91 overall rating with another of the best FC 24 strikers, a Manchester City team mate, and a superstar from the world of women's football.
So, who is joining Haaland in this illustrious group? Well, Kylian Mbappe is one of them, which will come as little surprise to most. The PSG and France star retains his 91 rating from FIFA 23 – although after a stellar season with his club and a World Cup Golden Boot in his trophy cabinet after dominating in Qatar, we wonder if he actually deserved a boost to 92…
Another player retaining their 91-rated status is Haaland's team mate at Man City, Kevin De Bruyne. Here's a remarkable stat for you: this is the sixth year in a row that the Belgian playmaker has been rated at 91 – seven if you count FIFA 18 where he was upgraded to 91 halfway through the season. Now that is consistency. From the selection of FC 24 PlayStyles, De Bruyne has been blessed with the Pinged Pass PlayStyle+. Combine that with 94 passing, and you've got the best FC 24 CM when it comes to playmaking.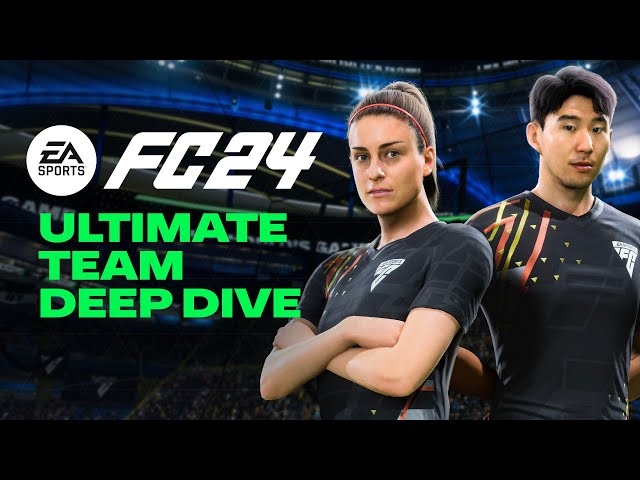 The final player in the '91 Club' is Alexia Putellas. Like De Bruyne and Mbappe, the Spain international and Barcelona Femeni star keeps her 91 rating from FIFA 23. The central midfielder has stats that, incredibly, look even more juicy than De Bruyne's – 82 pace, 90 shooting, 91 passing, and 92 dribbling on a CM? Yes please.
It's not just these four players that EA Sports has revealed – we've now got ratings for the likes of Lionel Messi, Karim Benzema, Alex Morgan, and Virgil van Dijk.
One notable absentee is Cristiano Ronaldo. Many had predicted a drop in rating for the iconic forward, who was 90-rated in FIFA 23, and that is confirmed to be the case. The men's ratings revealed today stop at 89, so Ronaldo is guaranteed to be 88-rated at best in FC 24.
Here are the official FC 24 ratings that EA Sports revealed on Monday, September 11:
Kylian Mbappe – 91
Kevin De Bruyne – 91
Alexia Putellas – 91
Erling Haaland – 91 (+3)
Aitana Bonmati – 90 (+4)
Sam Kerr – 90 (-1)
Lionel Messi – 90 (-1)
Karim Benzema – 90 (-1)
Thibaut Courtois – 90
Harry Kane – 90 (+1)
Caroline Graham Hansen – 90
Robert Lewandowski – 90 (-1)
Mohamed Salah – 89 (-1)
Kadidiatou Diani – 89 (+1)
Mapi Leon – 89 (+1)
Ruben Dias – 89 (+1)
Vini Jr. – 89 (+3)
Rodri – 89 (+2)
Neymar – 89
Marc-Andre ter Stegen – 89 (+1)
Alisson – 89
Alex Morgan – 89 (-1)
Ada Hegerberg – 89 (-1)
Debinha – 88
Marie-Antoinette Katoto – 88 (-1)
Alexandra Popp – 88 (+1)
Guro Reiten – 88
So we have three kings and one queen sat upon the FC 24 ratings throne this year. For more info on the game ahead of the FC 24 release date, check out our explainer on the new FC 24 Evolutions mechanic, which could be one of the components that makes this one of the best sports games of recent times.