With EA Sports' break from FIFA, we're privy to a brand-new soccer game with FC 24. Like always though, there are several differences between the platforms that make understanding how the EA FC 24 PS4 to PS5 upgrade process works a priority for players. Thankfully, the Dual Entitlement system is quite intuitive.
FC 24 brings with it exciting new technology and features that make it one potentially one of the best football games once it releases. Get your FC 24 pre-orders in because it's key to the PS5 upgrade process and offers plenty more incentives if you're a big fan of EA Sports' series.
EA FC 24 PS4 to PS5 upgrade process
In order to get access to the free upgrade for EA FC 24 from PS4 to PS5, you must pre-order either the Standard Edition or the Ultimate Edition of the game, with both offering Dual Entitlement as a perk. This will let you download both the PS4 and PS5 versions of the game.
This is the first time that Dual Entitlement has been made available to Standard Edition purchases, rather than just the Ultimate Edition, meaning that even more people will be able to take advantage of this offer and get a free FC 24 PS5 upgrade.
For those that play on both systems, it also means that you don't have to purchase the game again on either platform since you will own a PS4 and PS5 version which can both be used, even after having upgraded. While there are differences between the PS4 and PS5 versions, it will come in handy if you swap between platforms.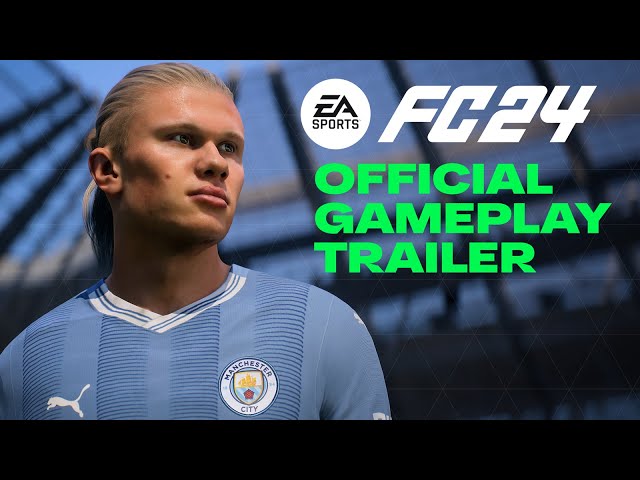 EA FC 24 PS5 vs PS4 comparison
As always, there are some differences between the PS5 and PS4 versions of EA FC 24, though there is greater parity between content at the very least. The major difference this year is that HyperMotionV technology is exclusive to PS5, Xbox Series X|S, and PC. This offers more high-quality and authentic movements that make the PS5 version look even better, alongside the general visual enhancements compared to the PS4 counterpart.
Is the EA FC 24 PS5 upgrade worth it?
If you have access to a PS5, then the FC 24 PS5 upgrade is certainly worth it, offering enhanced visuals such as HyperMotionV that can't be found on past-generation consoles. For a much more authentic experience with stunning visuals and performance, the PS5 and Xbox Series X|S versions are the way to go. Thankfully, everyone gets to enjoy the benefits of the new FC 24 PlayStyles system and the various other improvements, such as the staggering list of FC 24 stadiums.
Unlike many other sports titles, such as NBA 2K or Madden, there are not any sweeping differences between game modes. Experiences like FC 24 Career Mode and FC 24 Ultimate Team Evolutions are available on both past and current-generation consoles, so no one will be missing out on key features besides visual enhancements.
Now you know all about the EA FC 24 PS4 to PS5 upgrade process, from how to access it, to all the differences and whether it's worth picking up Dual Entitlement for the PS5 upgrade. With new features like FC 24 Heroes and revamped PlayStyles, there's never been a better time to jump in.