What is Karim Benzema's FC 24 rating? Despite the fact that he is likely on course to be a top ten player once again, the potential Benzema FC 24 rating has already sparked a bit of debate within the community. Leaving Real Madrid for the Saudi Pro League, Benzema was one of the first big names to make the lucrative switch, following Cristiano Ronaldo's shocking decision in late 2022.
Known for his strength while on the ball and his instinctive positioning and finishing, Benzema will remain as one of the best in his position for the start of the EA FC era. But with the Frenchman's move to Al-Ittihad and an injury-plagued season last time out, is a downgrade on the cards? Here's how we think he'll stack up once the official FC 24 ratings drop.
FC 24 Benzema rating prediction
We predict that Karim Benzema's FC 24 rating will be 90, meaning he will have lost one overall rating point from FIFA 23. This downgrade will largely be down to a season full of injury issues and the fact that he will be 36 by the time this season is over, and his physical stats will depreciate.
Despite posting stats that are in line with the likes of PSG's Kylian Mbappé, Manchester City's Erling Haaland, and Al-Hilal's Neymar, Karim Benzema is much older than any of these players and subject to harsher treatment when it comes to the purely physical nature of his ratings.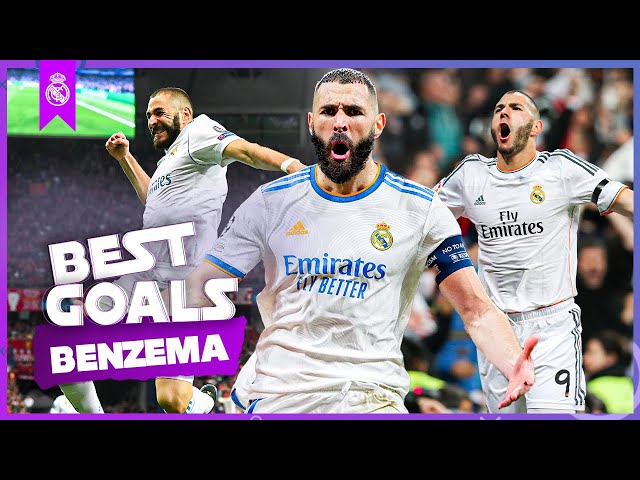 Despite Real Madrid having made the final of the Champions League, they did miss out on another La Liga title by ten points which did not go down well in the fan base. Benzema also featured sparingly for Los Blancos due to a number of injuries. Ironically, just like his one time El Classico rival Neymar, when he did play, his stats were phenomenal, posting 37 goal contributions in 43 total appearances. This is largely why we believe that Karim Benzema's FC 24 rating won't change too drastically.
It's easy to look at a ratings reduction as a negative, but even with a small downgrade, Benzema will no doubt be one of the best FC 24 strikers.
FC 24 Benzema stats
The in-depth stats of Karim Benzema in FC 24 is where we'll be able to see where the possible reduction in overall rating has come from. We don't anticipate any changes to his shooting, dribbling, or passing stats as last season proved that he clearly still knows where the goal is and how to pick out a pass if need be.
Instead, when we look at the pace and physical stats, this is where Benzema may be punished. Having 80 overall pace seemed generous even last year, so we would expect this to drop to a rating of around 77. Likewise with his physicality, while this is still going to be a big part of his overall game, stamina and aggression are categorised here and both could take a hit. His defensive skills should also see a reduction as it's fair to say the Saudi Pro League might be considerably less competitive than La Liga and Benzema will simply be asked to do less on the defensive side of the ball to help his longevity.
Finally we come to his additional ratings for weak foot, work rate, and skill moves. These don't have any real impact on the overall rating of a player but it's still worth tracking as it gives a great indication of how usable a card might be. Karim Benzema should retain his four-star weak foot and skill moves ratings in FC 24. However, for work rate, we predict he will have a medium attacking and low defensive work rate, in line with our other prediction surrounding his defensive ratings reduction.
New to FC 24 and the concept of Ultimate Team? Check out our handy guide to chemistry in FC 24, and even if you're an ultimate team expert, our guide to the new FC 24 Evolutions upgrade mechanic will give you a headstart on the competition! You can also check out all of the new FC 24 Heroes and FC 24 Icons being added to the game this year.