If you like your Glaives, then you're in for a treat when it comes to Bungie's next major Destiny 2 update. The developer is detailing some interesting Destiny 2 Glaive changes ahead of Season 23 and it sounds like they're going to be more fun – and more viable – to use moving forward. Although, with changes affecting both PvP and PvE independently, there are some specifics worth knowing about ahead of time.
As we approach the new Destiny 2 season, Bungie is sharing new information on what fans can expect to see when it comes to the Season 23 weapon tuning changes in one of the best FPS games out there – that being Destiny 2, of course. With this expected to be the final major update before the long-awaited Destiny 2 The Final Shape release date, these weapon tuning changes are an important sign of things to come. Alongside revealing an interesting nerf for the best PvE Exotic of Season 23, Bungie's also detailing a huge overhaul for Glaives – and there's a little bit to unpack.
We know Glaives aren't what people often think of when they think about the best Destiny 2 PvE weapons and the best Destiny 2 PvP weapons in their respective arsenals. However, that could be about to change. As you can see for yourself in this Destiny 2 Season 23 weapon tuning preview, Bungie is trying to "improve how good it feels to use Glaives as both a melee and projectile weapon" with a series of improvements to "all three aspects" of this unique class of weapons.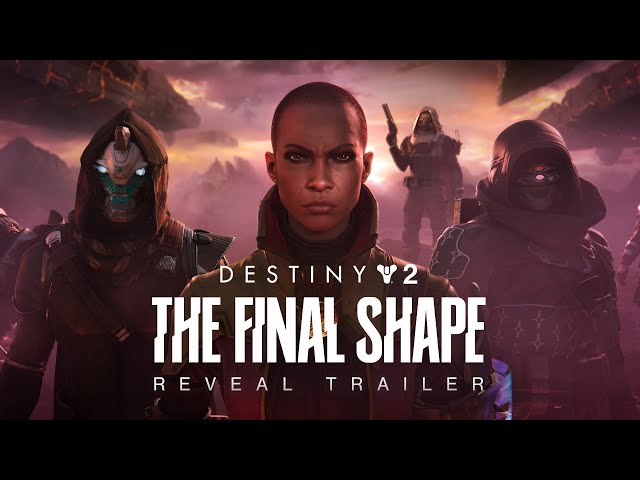 Firstly, projectiles fired from Glaives will be significantly quicker across the board – 30% faster, to be exact. These will also deal 25% more damage universally in PvE, but a little less damage in PvP.
Bungie explains that it wants Glaives to feel more valuable given their limited ammo in PvE activities, but it doesn't want them to become too overpowered in PvP modes – especially given the changes we're about to discuss. So, while the projectile speed increase will help them become more viable in Crucible modes, they're not going to dominate the PvP meta when Season 23 arrives. At least, that should be the case. They will, though, hit harder in Raids, Dungeons, and other PvE modes – which isn't a bad thing.
The melee attacks you can perform with Glaives aren't changing a whole lot, however, but Bungie is dramatically decreasing the "delay after firing before you can melee" from 0.75 seconds to a much-shorter 0.2 seconds. You won't be able to instantly 'two-piece' enemies – Guardians or otherwise – but "it should now feel far more intuitive to shoot a projectile and follow up with a melee attack" using a Glaive.
Beyond that, the way you recover your Glaive's shield is changing. Moving forward, your shield energy will now recharge passively at a rate of 1% per second while you have your Glaive held. So, you won't need to rely on dealing damage to boost your shield energy and – in theory – get a bit more out of it. In PvP, the base Glaive shield damage resistance remains at 50% but the resistance against Primary ammo weapons and melee attacks is down to 30%. Again, a change made in an effort to keep them balanced.
Will these changes really make a difference in the long run, though? Well, Glaives will be quicker – that much is for certain. So, if you make sure you tune your best Destiny 2 Titan build, best Destiny 2 Hunter build, or best Destiny 2 Warlock build around taking advantage of that, you should notice the improvements.
Although, we still think they're going to prove a weaker option in PvP modes. You might find some success in Gambit, as it's a hybrid game mode offering both PvE and PvP elements, but there's also a flat damage buff of 15% for Sniper Rifles and damage increases for both Auto Rifles and Pulse Rifles to consider. So, while this Destiny 2 update will finally introduce this major Vault change, it's also going to make those weapon classes even more viable moving forward.