Do you want to see Bungie make some sweeping changes to the way it handles Destiny 2 in the build up to – and beyond – The Final Shape expansion? Well, if you do, you're not alone. A faction of rather fatigued fans – who are all quite frustrated with the FPS' developer – are discussing which Destiny 2 changes they would want to see implemented and how Bungie could win them back after an unimpressive year of content.
Is Destiny 2 one of the best FPS games out there right now? Well, while you could argue that, quite a few fans are finding themselves increasingly more and more frustrated with Bungie when it comes to this looter shooter. After the rather lacklustre Lightfall expansion – and over six years of content from Bungie – fans are finding fatigue setting in; many just don't seem to enjoy Destiny 2 as much as they used to and the new content isn't convincing them to stay any longer.
However, that doesn't mean Bungie can't win some of them back – despite the growing animosity towards the developer after the recent round of layoffs. With the developer promising "unforgettable" Destiny 2 DLC when the Destiny 2 The Final Shape release date rolls around, a faction of fans are compiling their ultimate wishlist for the future of Destiny 2 and some of the major requests do seem quite reasonable.
As you can read for yourself in this Reddit thread started by 'maxpantera' online, one thing most people discussing the future of the FPS want to see is "much rarer Destiny 2 Exotics" – and we agree. While this list of Destiny 2 The Final Shape Exotic weapons is an exciting one, it's becoming increasingly harder to get excited about Exotics – generally speaking, anyway – when they're so readily available to everyone. Even if you're a new player, it doesn't take too long to get your first Exotic. It might not be one of the best available at the time, but you'll still have one. While good for new players, existing players putting the hours in just aren't as excited about them anymore. It should feel like much more of an accomplishment to get your hands on one.
Another common request from fans, that we think everyone will agree is a good idea, is that Bungie should "unsunset" sunset Destiny 2 content – like the Forsaken and Shadowkeep content from 2018 and 2019. With many finding fault with the narrative of Lightfall and it's subsequent chapters, the easy availability of this content would help players understand everything more coherently – and hopefully get them more excited for The Final Shape. Not only this, but it would offer players a lot more content to enjoy – many of which already paid for that content when it originally available.
There are some concerns that a lot of this old content would be difficult to balance in today's Destiny 2, and we think that's a fair concern with some truth behind it, but making at least some of this content available again in and around The Final Shape would be a welcome gesture from Bungie – a developer that desperately needs to win back fans after the Bungie CEO called the recent layoffs "sad" in a rather tone-deaf statement on the studio.
Players also want the game to feel less like a grind, with more rewarding single-completion activities a suggested solution to that. With a game like Destiny 2 demanding so much time from players, we think this request is more than reasonable. They also want to be able to change their character's appearance as and when they choose – something we're surprised Bungie still hasn't introduced yet – and "a more linear difficulty curve" that would put more importance on your build than just the equipment you have to hand.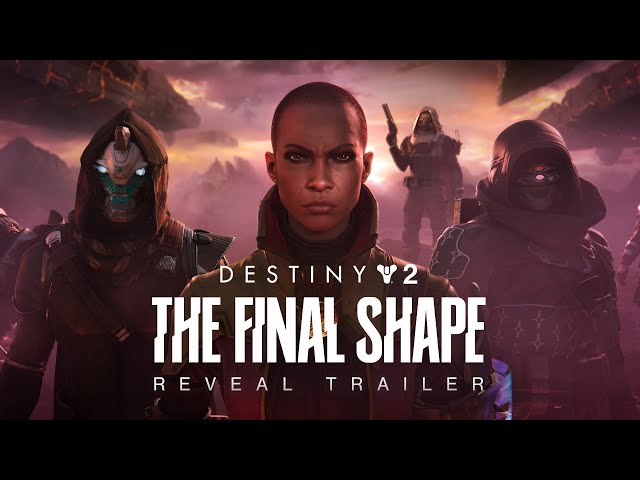 While – of course – it's still worth checking out whether you're using the best Destiny 2 Hunter build, the best Destiny 2 Titan build, or the best Destiny 2 Warlock build, simplifying things a little more is certainly something that could encourage players to continue with endgame activities once they finish with the readily available narrative content.
Beyond this, players seem to just want to see something new – something fresh and exciting – from Bungie after The Final Shape arrives. Despite the fact that the Destiny 2 successor Marathon allegedly failed to impress play-testers recently, Bungie has already shown us how it hopes to shake things up with new Destiny 2 Episodes after this expansion comes out. Whether that will work or not – and whether players will stick around long enough to find out – remains to be seen.