Bungie's Destiny 2 is shaping up to deliver another blockbuster expansion and the conclusion of the game's first saga with The Final shape, and there's a lot to look forward to. This is one of the best FPS games out there, after all. Through Bungie's huge 2023 Destiny 2 showcase, the developer details how it's going to change the way it releases content. Post-Final Shape, you'll be met with Destiny 2 Episodes – and there are a lot of reasons why you should care.
After the Destiny 2 Final Shape release date, players will be met with the first of three Destiny 2 Episodes. With three Episodes scheduled in the first year, and each one of the Episodes shipping with three Acts, Bungie is planning to explain the aftermath of the events of The Final Shape with new quests, new weapons, new armor, new rewards, and even more content for you to explore.
If you want to check out a rough guide of what to expect and when to expect it, Bungie has released this brief explainer for the new episodic release cadence. As you can see, we should be getting a new Act every six weeks moving forward – which, to be honest, is quite a lot of content.
One thing that's worth noting is that you're only going to get the first of the Episodes for free with any edition of The Final Shape: Echoes. The other two, though, like Destiny 2's seasonal content, only come with the Collector's Edition of The Final Shape or through an Annual Pass. At the moment, there's no telling what content will be free and what will be paid when each of the Episodes drops. However, it sounds like this is going to be simialr to the current Season-based content cadence.
We know you might be wondering how Cayde 6 has returned in Destiny 2 The Final Shape, and all will be revealed when the expansion drops, but there's going to be so much more to uncover – both beyond that and during the expansion itself. You're going to venture head-first into The Pale Heart of The Traveler itself, following The Witness, and explore a mind-bending enviornment that promises to get weirder the more you push through it with your allies.
Yeah, we don't know about you, but it sounds like quite a lot of fun. You can watch the latest cinematic below, if you want an insight into what we're getting into.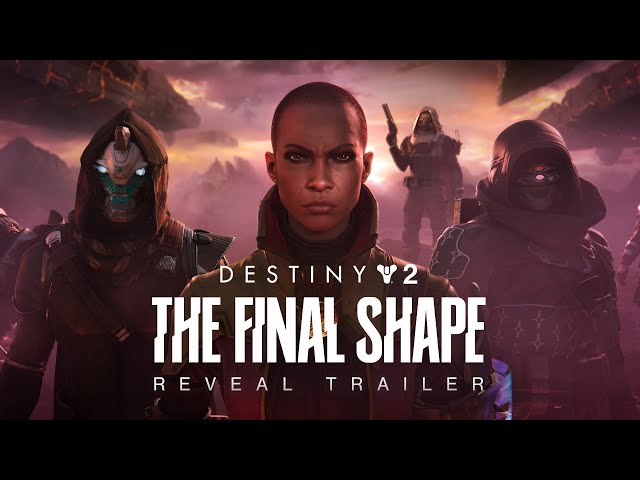 It's safe to say that there's a lot riding on this fight, and – with any luck – it should tie back into the very start of your story with Destiny 2. We're not sure how obvious that will be, though, bar the odd reference to the Cosmodrome. This seems to be telling a much larger story than those measely beginnings.
But, the question remains: is Destiny 2 one of the best games of all time? Well, even without The Final Shape, we would argue that it deserves consideration for the list. If you want to prepare yourself for that expansion, though, you can find out everyting you need to know about equipping the best Destiny 2 Hunter build right here, the best Destiny 2 Titan build here, and even the best Destiny 2 Warlock build for you spellslingers right here. From what we've seen already, you're going to need to be on your A-Game for this one.