Ahead of the Destiny 2 Season 23 update, Bungie's laying off an undisclosed number of developers amidst an apparent restructuring at Sony – Bungie's parent company. Among those affected by the recent Destiny 2 layoffs are the FPS' former community manager and Destiny OST composer Michael Salvatori. Commenting on this, as reports claim an unannounced Destiny 2 The Final Shape delay is imminent, Bungie CEO Pete Parsons has rather unceremoniously called the day "sad".
Bungie's next major Destiny 2 update is just weeks away, but those of you waiting for the upcoming Destiny 2 The Final Shape release date will be waiting a lot longer than you thought – even just mere hours ago. In the last 24 hours, at the time of writing, several Destiny 2 developers are sharing that they are being affected by layoffs from Bungie. Reports also claim that The Final Shape and Bungie's Marathon are being hit with significant delays.
Destiny 2 might be one of the best FPS games out there at the moment, but with community manager (and accessibility co-lead) Liana Ruppert among those affected by layoffs, communication from Bungie on these reports could be limited – at least for the time being. However, an official statement from the studio is expected.
At the moment, though, we don't know just how many Bungie developers are being affected by this wave of layoffs. There are claims being made, though, that this is the result of a Sony restructuring; this could suggest that quite a few members of Bungie's development teams have been impacted.
From what we can tell, those affected include a number of community managers, icon artist John Zelman, and social media lead Griffin Bennet. 'Destiny Bulletin' also reports that Bungie has removed over half of its active open job positions from its careers site.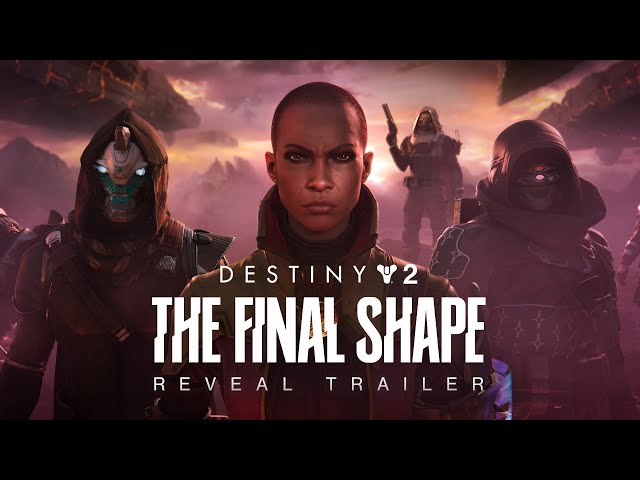 Confirmed somewhat by this Bloomberg report on the layoffs, journalist Jason Schreier also claims that The Final Shape expansion is being pushed back four months and the Marathon release date is now expected to arrive in 2025. No specifics have been shared by Bungie yet, but we're also expecting an official announcement from the studio on these delays shortly.
In something of a tone-deaf move, Bungie CEO Pete Parsons took to social media to share the following message regarding the series of layoffs – confirming the layoffs reported by numerous developers without revealing the extent of them.
"Today is a sad day at Bungie as we say goodbye to colleagues who have all made a significant impact on our studio. What these exceptional individuals have contributed to our games and Bungie culture has been enormous and will continue to be a part of Bungie long into the future."
This was then followed up by this short addition to his previous statement:
"These are truly talented people. If you have openings, I would highly recommend each and every one of them."
Many are responding to this social media post with questions as to why the developers were laid off, frustration at the statement itself and the lack of honesty when it comes to the fact that these developers were laid off, and a fair bit of sarcasm. We can't imagine Parsons will reply to any one of these comments and questions, but Destiny 2 fans clearly want to know what went wrong and why so many "truly talented" developers were let go.
For anyone who wants to jump into Destiny 2 after that and prepare themselves for Season 23, though, you can find out more on the best Destiny 2 Titan build right now, the best Destiny 2 Hunter build at the moment, and the best Destiny 2 Warlock build right here.
The upcoming seasonal update will see Destiny 2 finally introduce this key Vault change for Guardians to enjoy and a weapon balancing change that will buff Glaives across the board – bringing them in line with other weapon classes. You can also claim free Destiny 2 Prime Gaming rewards right here for a limited time.