Amid recent internal layoffs for Destiny 2 developer Bungie, rumors surrounding its next major project, Marathon, are beginning to surface. The game's reveal took place earlier this year, and in that time, reports allege that a handful of Escape From Tarkov streamers have seen it in action. However, the reception to Marathon purportedly wasn't exactly what Bungie expected.
According to Destiny 2 player and YouTuber 'Aztecross' in a new video addressing the Bungie layoffs and the state of Marathon, he claims that "Bungie actually held an event earlier this year, where they brought in a bunch of [Escape From] Tarkov streamers." The preview allegedly didn't include anyone with the Destiny 2 community, as the YouTuber says "to my knowledge no Destiny 2 content creator, PvP, or community member attended this."
Furthermore, after the supposed hands-on session concluded, Aztecross purports that Bungie asked these streamers if they would play Marathon again "if it came out tomorrow". While the specifics of what was seen ahead of the Marathon release date are unclear, or how long they played it for, Aztecross reports that "no one raised their hand, hence why Marathon is being delayed until 2025." Marathon's history with Bungie has persisted since 1994, and this new iteration is said to be connected with the Destiny 2 universe to some degree.
Marathon moves away from the formula that makes Destiny 2 one of the best FPS games around, there is still confusion about whether Marathon is a battle royale title. Instead, the new iteration of Marathon focuses on PvP action, adopting the extraction shooter genre to deliver thrills in new planets all within the same Marathon canon. Players will become 'Runners' and try to acquire loot on their travels, all while battling off other potential treasure hunters controlled by enemy players.
We have yet to see how brutal Marathon will be, but if Bungie is using Escape From Tarkov players as a gauge for the game's play style, then it could use similar mechanics. That may include losing all your items upon your demise, selling items in a virtual flea market, or miniscule health pools. Per Bloomberg's recent report, internal developments shift the game's arrival, alongside a delay to the Destiny 2 The Final Shape release date.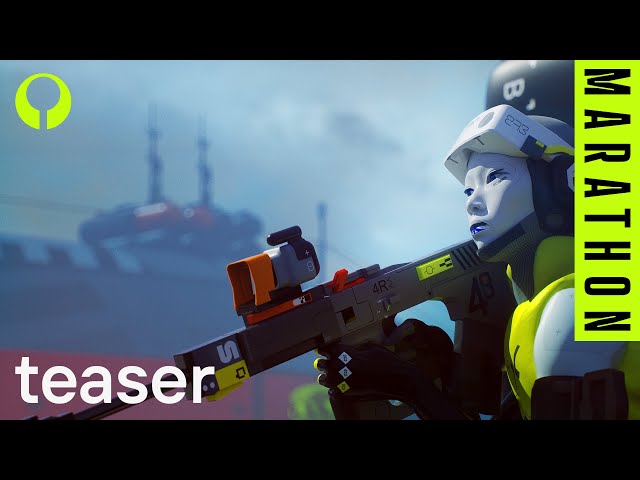 Bungie CEO Pete Parson comments on the wave of layoffs on social media, though the total number of employees affected is yet to be determined.