If you're someone who likes to play one of the best battle royale games available right now, you'll be pleased to know that the wait for the Warzone Season 4 Reloaded release date is over and a new Warzone update has arrived. However, Call of Duty has not released this Warzone update without controversy – and more than a handful of complaints. We know we shouldn't take regular content updates for granted, but Activision is mistaking cosmetics and store bundles for content, and the Warzone Season 4 Reloaded roadmap proves that. Without all the new cosmetics bundles, this Warzone update really is woefully weak.
From now until the Warzone Season 5 release date, battle royale players hoping to play one of the best competitive FPS games available can check out a new gun – which might just be one of the best Warzone shotguns out there right now – and some The Boys-themed map updates for both Al Mazrah and Vondel. However, outside of a new temporary field upgrade, that's about it. In fact, if you actually remove cosmetics bundles from the new content roadmap, you're left with half the content.
If you don't believe us, disgruntled Modern Warfare 2 fan 'TheRealPdGaming' has shared an image online where they've done exactly that: blocked out all the cosmetics bundles on the Season 4 Reloaded roadmap. What you're left with in addition to what we mentioned above is some camoflage challenges (which you could argue are cosmetics), confirmation that the battle royale mode is coming to Vondel (which isn't a new game mode at all), and the addition of the Portable Redeploy Drone field upgrade in Vondel (which, again, isn't new content).
Want to see what we're talking about? Check it out for yourself below:
The Season 4 Reloaded Roadmap without Bundles is Grim….
by u/TheRealPdGaming in ModernWarfareII
Yeah, that really isn't that much content, is it? We know the introduction of the Temp V field upgrade is a fun nod to the superpowers in Prime Video's The Boys – of which there are three cosmetics bundles for you to buy with COD Points. However, even that's a little disappointing when you think about the fact that the Temp V pick-up seems to forget Starlight actually has superpowers – despite showing them in promotional material.
Similarly, it is nice to see that Call of Duty is bringing back some bits of Verdansk in this Vondel update. However, as much as we enjoy the new Gulag, this isn't exactly brand new content. To add to this, even Modern Warfare 2's new Vondel Waterfront multiplayer map is being blasted for being a "copy and paste" job. The only new things of substance in this update are the final Raid episode (which is one less than was initially promised) and the new shotgun (and you can find out how to unlock the MX Guardian in Warzone right here).
The new Vondel multiplayer map might be ripped straight from the Resurgence-sized Vondel map, but it still looks like a lot of fun. You can check out a fly-through of it below: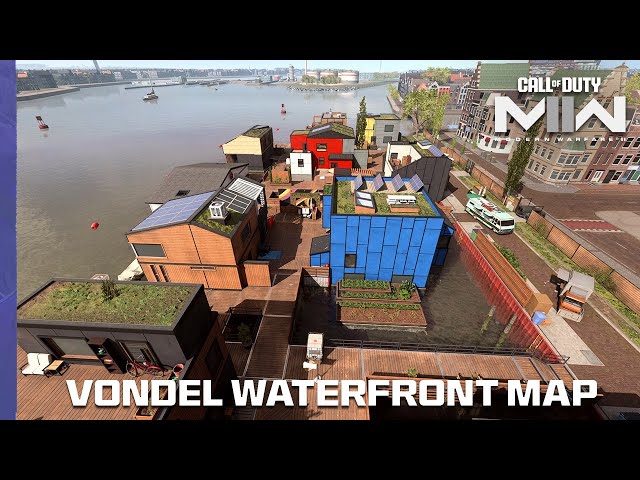 Is this going to change by the time the Call of Duty 2023 release date rolls around? Well, we don't think so. The more people buy these bundles, and play Call of Duty games during these updates, the worse this problem is going to get; it's a shame but it's a logical business decision, when you think about it. We can only hope that this is an issue right now because it's a mid-season update – not a full season update. However, the next Call of Duty game is on the way and we wouldn't be surprised to see Activision start winding down for the new set of content.
However, you'll be pleased to know that your chances of playing a new Call of Duty game on Xbox Game Pass just went up. So, who knows? In the future, you might not need to pay nearly as much to jump into the latest premium Call of Duty game – which, in a way, does justify spending more on COD Points and cosmetics bundles. It's a cruel cycle.