We know Call of Duty Warzone is a bit broken at times, but it's still one of the best battle royale games out there. However, the decision from Raven Software to introduce yet another SMG to shake up the Warzone meta is an unusual one. Still, if you're looking to get the jump on a weapon that's going to be one of the best Warzone guns out there, you're in luck. We have everything you need to know about putting together the best RA 225 Warzone loadout right here.
But, what is the RA 225 anyway? Well, the Call of Duty Blog describes it as a "lightweight SMG" that boasts "a fast fire rate and quick handling.. [it's] perfect for shredding enemies in close to mid-range battles". It's worth noting that, as a fast-firing SMG, it's going to have a bit of a recoil kick. However, with the right attachments – the ones we'll explain below in this RA 225 Warzone loadout guide – you should find yourself racking up quite a few kills with this weapon.
Do you like the sound of that? Well, keep reading and you'll find everything you need to know about putting together the ultimate RA 225 class for your next battle royale game.
RA 225 Warzone loadout
If you're looking for a decent weapon build, you can do worse than what Call of Duty content creator 'EyeQew' puts together, so we've turned to him for a build and he didn't disappoint. This is one of the best RA 255 Warzone loadout we've seen so far and here's what you need to know:
Muzzle: Recoil Booster
Barrel: Moravec 18" Needle
Optic: Slate Reflector
Stock: Moravec MB
Underbarrel: M1941 Hand Stop
Magazine: 9mm 44 Round Drums
Ammunition: Lengthened
Rear Grip: Taped Grip
Perk 1: Momentum
Perk 2: Quick
With this RA 225, the Recoil Booster and Moravec 18" Needle barrel attachment are two of the most important parts of this build. Together, they improve the weapon's fire-rate and bullet velocity while also managing the more erratic recoil kick you'll see from improving the SMG's TTK.
Adding the Moravec MB and M1941 Hand Stop to this build also helps with its' accuracy, something that's important in keeping this SMG on par with other weapons in its' class. As you might imagine, Momentum and Quick also help to keep your mobility up.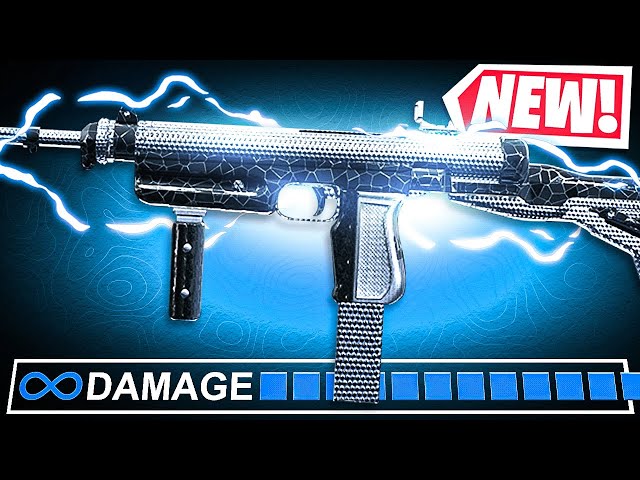 RA 225 Warzone loadout secondary weapons
As a fast-firing SMG, you're going to want to pair this RA 225 with a weapon that offers more long-range viability. So, that's why we're suggesting the KG M40, STG44, or the Grau. Yes, the Grau is back. For the best KG M40 Warzone loadout, you're going to want to check here. For the best STG44 Warzone loadout or the best Grau Warzone loadout, we have you covered too.
If you're looking for a sniper rifle secondary, though, the Kar98k and the HDR both make excellent options. You can find the best Kar98k Warzone loadout here and the best HDR Warzone loadout right here.
RA 225 Warzone loadout perks and equipment
Now, onto perks and equipment. The meta on the best perks in Warzone hasn't changed in a while, so you might know what we're going to say already. You're going to want to equip Serpentine or Double Time in the Perk One slot, Overkill in the Perk Two slot, and Combat Scout in the Perk Three slot. This is what you see in most of the best SMG-based classes and this RA 225 class isn't any different.
As for equipment, you're going to want to equip Semtex and Stims – these are the two most popular, and effective, equipment choices in Call of Duty Warzone right now. Throwing Knives work too, as a Lethal, but they're a little more high-skill than the Semtex. In addition to this, Stun Grenades are a decent alternative to Stims for the Tactical slot. However, Stims are more versatile when it comes to pushing enemies and staying in the fight.
Well, that's all there is to it. You can find everything you need to know to put together a decent RA 225 Warzone loadout above. Will it be the next meta weapon? We're not sure, but we shouldn't have to wait too long to find out.