Call of Duty Warzone players are spoilt for choice when it comes to finding the best SMG for their best Warzone loadouts. Sure, Raven Software's continual updates make the Warzone meta a little unpredictable at times, but that's all part of the fun – right? If you're looking for the best M1928 Warzone loadout for your next game, you're in the right place.
The M1928 is one of Call of Duty Vanguard's most underrated weapons. It's a fast-firing Submachine Gun with fantastic natural recoil control that boasts a competitive damage output. Sure, there are a handful of faster SMGs out there, but with the right attachments, the best M1928 Warzone loadout can go toe-to-toe with the best of them.
So, what are we really waiting for? Here's absolutely everything you need to know about throwing together the best M1928 build available, all the perks you should be using in your class, and what the meta is looking like when it comes to both lethals and tacticals. There are a lot of options, but we've got you covered.
M1928 Warzone loadout
The M1928 isn't the most popular SMG out there, but it's a beast with the right attachments. Call of Duty content creator 'Jebbo' has taken the time to check this weapon out and put together a build worth sharing. So, without further ado, here's the best M1928 Warzone loadout right now:
Muzzle: Recoil Booster
Barrel: Chariot 5.5″
Optic: Slate Reflector
Underbarrel: M1941 Hand Stop
Stock: CGC Wire Grip
Rear Grip: Rubber Grip
Magazine: 8mm Kurz 100 Round Drums
Ammunition: Hollow Point
Perk 1: Sleight of Hand
Perk 2: Quick
First things first, you're going to want to equip the Recoil Booster muzzle – an attachment that improves this weapon's fire rate at the cost of accuracy. Adding the Chariot 5.5″ barrel attachment is going to buff this weapon's damage and bullet velocity, improving it's ability to shred at close ranges even more.
Elsewhere, the CGC Wire Grip stock attachment is going to increase your mobility and initial firing recoil and the Rubber Grip increases overall recoil control. The 8mm Kurz 100 Round Drums is going to counter-act this increased recoil control but it's going to give you more ammo and a higher calibre of round that hits harder.
Furthermore, Sleight of Hand and in the two perk slots will ensure that you get the most out of the build you've put together.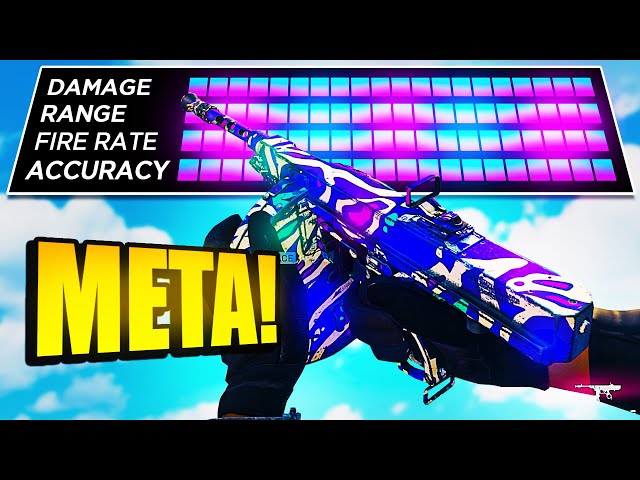 M1928 Warzone loadout secondary weapons
The M1928 is a fast-firing SMG, so you're going to want to balance your Warzone class with a decent long-range option for your secondary weapon.
With that in mind, we recommend using this NZ-41 Warzone loadout, this STG44 Warzone loadout, or this UGM 8 Warzone loadout. All of these are perfectly-suited to deal a lot of damage at a distance.
M1928 Warzone loadout perks and equipment
Raven Software has been tweaking things recently, but there's still a clear meta on which perks you should have in your SMG-based classes. Those perks are Double Time, Overkill, and Combat Scout.
Serpentine isn't the worst option if you're looking for more protection, but Double Time is the best option if you're looking for more mobility – something an SMG is best suited for. Combat Scout can also be swapped out with Amped, but the aforementioned perk is a fantastic tool when it comes to cleaning up kills in the thick of the fight.
As for the equipment, we recommend using Throwing Knives and Stun Grenades. Both of these options are the best choice when it comes to running and gunning – but, you can always fall back on Semtex and Heartbeat Sensor if you want to play a little more conservatively.
Well, there it is – the best M1928 Warzone loadout out there right now. Is this going to become one of the best Warzone guns? We don't know for sure, but it's a solid choice for someone looking for an off-meta class setup.