The MP7 Warzone loadout might have faced stiff competition from the other SMG's like the MP5 and the MAC-10 over the last year or so, but it's still one of the best Warzone guns out there – particularly if you like getting up close and personal.
That's because the MP7's strength lies in its attachments with the ability to double its mag size and lower its recoil – something even the best MP5 Warzone loadout and best MAC-10 Warzone loadout can't achieve in quite the same way.
Sure, it's not quite like our Marco 5 Warzone loadout, but this MP7 Warzone loadout is an old reliable – perfect if you prefer the older guns over the newer ones. So if you're looking for a new gun to master for Verdansk or Rebirth Island, we've put together an MP7 Warzone loadout that plays to every single one of the SMG's strengths, from range and mobility, to improving its already low recoil. And, when it comes to perks and equipment to pair with it, we've got you covered there too.
Best MP7 Warzone loadout
The best attachments for the MP7 Warzone loadout are:
Monolithic Suppressor
FSS Recon
Tac Laser
Commando Foregrip
60 Round Mags
This MP7 Warzone loadout should be your go-to gun for close-quarter fights with rapid fire rate and overall speed really kitting you out for combat. It's not the best gun if you're looking to fire across the vast expanse of Caldera, but if you're battling it out inside buildings or over on the smaller Fortune's Keep, this is the MP7 Warzone loadout you need.
While there are a fair few attachments to choose from, this MP7 Warzone loadout brings together some of the top components to ensure you're running with the best gun. The Monolithic Suppressor, for example, will give you better range and maximise your chances at longer distances – something that's very important in Warzone. Granted, you'll see a reduction in ADS speed but since the hip-fire on this gun is impressive, we're not too worried about it.
Now, when it comes to the magazine size the MP7 is the only SMG in the game to offer you the 60 Round Mags as an attachment. A vital piece of kit when using such a high-fire rate gun and lethal when it comes to ploughing down multiple players without needing to reload. Throw the Commando Foregrip and the Tac Laser in the mix and you're giving this gun a recoil pattern unmatched by its competitors.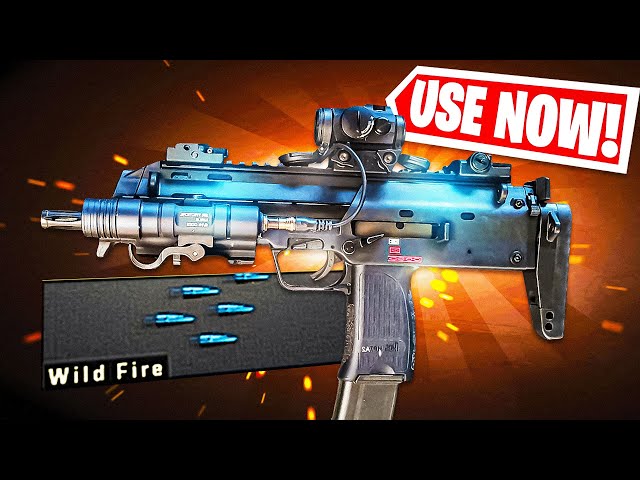 For perks, we'd suggest going for Double Time, Overkill, and Combat Scout and for your equipment we'd recommend the Heartbeat Sensor and Semtex.
So there you have it, our MP7 Warzone loadout. This might not be the most Warzone meta gun these days, but it certainly still does the job online.