Oh, you're back again? Well, that's handy because it's time for another entry into our Best Warzone Loadout of the Week series. In the last entry, we looked at some of the best Warzone guns from Modern Warfare's arsenal – heavy hitters from a Warzone meta without the influence of weapons from Black Ops Cold War and Vanguard. Now, though, we're headed back to basics with a loadout built for Rebirth Island courtesy of Ean 'FaZe Booya' Chase.
Describing the loadout as "insane", Booya kicks things off with an absolute classic: the MP-40. We know, why not have a little fun with a gem like this before the Warzone 2 release date rolls around.
In his video, where he outlines the attachments he's chosen for the aforementioned SMG and his sniper rifle secondary, he's using the new Universe Accelerator weapon blueprint. It looks nice, sure, but this build works just as well without it. So, you don't need to worry about splashing out on a bundle if you want to take advantage of this.
So, let's get stuck into the build. Here's what you need to know about this MP40 Warzone loadout:
Muzzle: Recoil Booster
Barrel: VDD 189mm Short
Optic: Slate Reflector
Stock: Krausnick 3MM Folding
Underbarrel: M1941 Hand Stop
Magazine: 32 Gorenko 45 Round Mags
Ammunition: Lengthened
Rear Grip: Hatched Grip
Perk 1: Brace
Perk 2: Quick
Of course, that's only half the story. Here's what Booya recommends for your Kar98k Warzone loadout – the best sniper rifle for a secondary weapon.
Muzzle: Monolithic Suppressor
Barrel: Singuard Custom 27.6″
Laser: Tac Laser
Optic: Sniper Scope
Stock: N/A
Underbarrel: N/A
Rear Grip: N/A
Perk: Sleight of Hand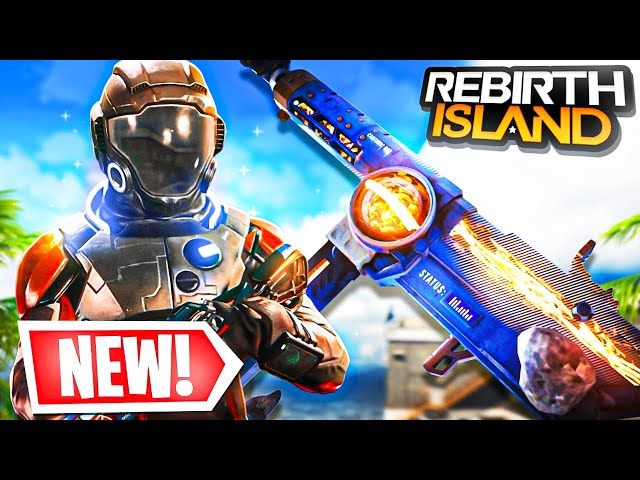 As for the rest of the loadout, Booya has made some excellent perk choices and built this for Rebirth Island. You're going to need to equip Quick Fix, Overkill, and Amped alongside Throwing Knives and Stims to complete his set-up. Not only is this going to keep you quick on your feet, it's also going to offer you some protection if you get caught with your sniper rifle out in a close quarters situation.
Does this rank as one of the best Warzone loadouts available right now? We think it just might, but you'll have to see for yourself. Either way, it's a great way to spend the last few weeks with what has become one of the best battle royale games out there.