We know time flies when you're having fun, but it's time for another entry into our Best Warzone Loadout of the Week series. Last week's Best Warzone Loadout touched on a dynamic duo that suits pushing play and mid-range firefighting. This time around, though, we're taking a trip down memory lane ahead of the Warzone 2 release date and checking our some of the best long-range Modern Warfare weapons available right now. If you're into the classics and you're looking for a hit of nostalgia before we move onto the next iteration of this battle royale, then you're going to love this.
This week, we're leaning on the expertise of Call of Duty content creator 'WhosImmortal' for their analysis of Modern Warfare 2019's best long-range weapons in Warzone and they've chosen the Bruen MK9 and the Grau 5.56 – two absolute gems.
If you're something of a Warzone veteran, you'll know very well that both of these fully-automatic guns have had their fair share of time in the spotlight – sometimes even dominating the Warzone meta for weeks on end. While they're not quite as overpowered as they once were, they still hold their own in the right pair of hands – and they're just a lot of fun to use.
So, without further ado, let's get stuck into things. Here's what you need to know about putting together the best Bruen MK9 loadout in Warzone – according to WhosImmortal anyway.
Muzzle: Monolithic Suppressor
Barrel: XRK Summit 26.8″
Laser: Tac Laser
Optic: VLK 3.0x Optic
Stock: N/A
Underbarrel: Commando Foregrip
Magazine: N/A
Rear Grip: N/A
Perk: N/A
Now, we're well aware that this Bruen is going to be a bit cumbersome in close quarters, but this is about long-range options – so, you're going to need to play into each weapon's strengths a little bit.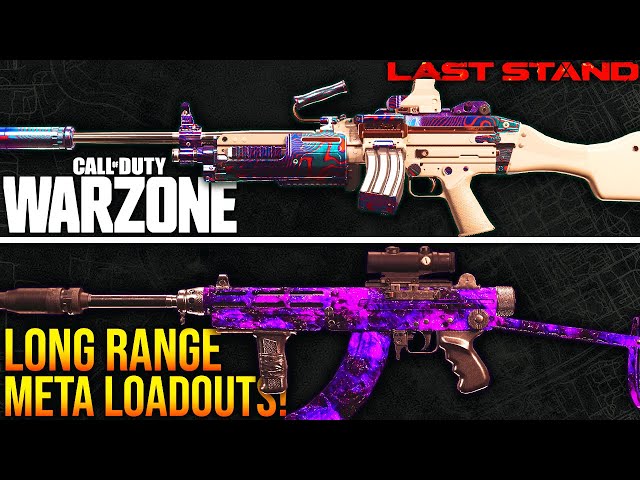 Saying that, the following Grau 5.56 Warzone loadout is going to dominate – whatever the range. Here's what you need to equip:
Muzzle: Monolithic Suppressor
Barrel: Tempus 26.4″ Archangel
Laser: N/A
Optic: VLK 3.0x Optic
Stock: N/A
Underbarrel: Commando Foregrip
Magazine: 60 Round Mags
Rear Grip: N/A
Perk: N/A
As for the perks and equipment, we recommend a classic selection to go with a couple of classic guns. That means you're looking at Double Time, Overkill, and Combat Scout for the perks and Stims and Semtex for the tactical and lethal equipment. Of course, you could swap these out for Stuns and Throwing Knives if you fancy – a lot of the best Warzone loadouts use those – but, we think Semtex are better for a class better-suited for longer-range combat encounters.
Either way, this set-up is going to be a lot of fun and a fantastic way to see out the last few weeks of what is easily one of the best battle royale games out there.