Well, would you look at that, it's time for yet another entry into our Best Warzone Loadout of the Week series. This time around, while we're waiting for the Warzone 2 release date, we're talking about the big winners from the final batch of Warzone buffs and nerfs before Warzone 2 comes out: the EM2 and the CX-9. We know these two weapons haven't appeared in anyone's best Warzone loadouts for a while, but they're back on top as we continue into this final stint – and that's why you need to check them out.
But, don't worry, we're not going to start throwing some completely random attachments at you. We're going to look at the Warzone meta builds for the EM2 and CX-9 from Call of Duty content creator 'Metaphor' instead – as they're one person that knows what makes a great class.
It is, though, important to note that this is all subjective. If you're someone who struggles with long-range firefights, then you should check out last week's Best Warzone Loadout – which features the Gorenko Anti-Tank Rifle. Similarly, if you're someone who prefers something to shred at close ranges, then this Warzone Marco 5 loadout might be your best option.
Anyway, enough about that… The weapon builds below are going to offer you a fantastic and adaptable class, so you shouldn't need to worry about missing your shots at a distance or dealing with opponents up close.
Here's everything you need to know about the EM2 build for this class:
Muzzle: Agency Suppressor
Barrel: 25.8" Task Force
Laser: N/A
Optic: Axial Arms 3x
Underbarrel: Field Agent Grip
Magazine: 40 Rnd
Rear Grip: N/A
Stock: N/A
Now that we have that sorted out, here's what you need to know about setting up a CX-9 build for this loadout:
Muzzle: Monolithic Suppressor
Barrel: N/A
Laser: 5mw Laser
Optic: N/A
Stock: CX-FR
Underbarrel: Merc Foregrip
Magazine: 50 Round Drums
Rear Grip: N/A
Perk: N/A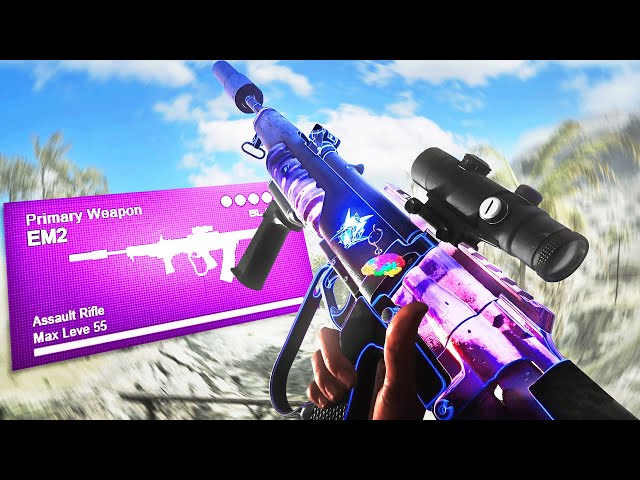 Following this, we need to talk about this loadout's perks and equipment options. Metaphor has opted for Stims and Semtex when it comes to tactical and lethal equipment – both of which are excellent choices.
To finish things off, the perks you should equip in this loadout build are Serpentine, Overkill, and Combat Scout. You might not be surprised to know that most of the classes featuring the best Warzone weapons make use of these perks. We know Warzone 2 is on the way, but there's still a lot of fun to be had in what is easily one of the best battle royale games we've ever played.