Warzone 2 Season 2 started a couple of days ago now and players are starting to get familiar with Ashika Island and this battle royale's new take on the Resurgence mode. So, it's time to start talking about the best Warzone 2 Resurgence loadout. We know that the Warzone 2 Season 2 update nerfs the RPK, Fennec, and many more of the best Warzone 2 guns – and it sucks. However, the update has also introduced one of the best guns for this smaller-scale, faster-paced game mode.
So, we're here to talk about the KV Broadside and how you can create a weapon build that will dominate Ashika Island and anyone you come across while you look for that Ashika Island easter egg – or, just while you try to win a game of Resurgence for the Warzone 2 Path of the Ronin challenges.
Before we continue, if you want to know how to unlock the KV Broadside in Warzone 2, we have that information for you here. If you already have your hands on it, let's get stuck into how you can make the most of it.
A lot of players are still finding their feet when it comes to this powerful new armament, but that hasn't stopped content creator 'Modern Warfare 2 Informer' sharing a KV Broadhead build that's certain to kick up a fuss in a game of Resurgence. We can't say for certain that this is the best Warzone 2 KV Broadhead loadout, but the following is certainly an excellent starting point:
Barrel: ZLR Sport-8
Muzzle: Bryson Improved Choke
Laser: VLK LZR 7mw
Stock: VLK Stockless
Magazine: 25 Shell Drum
This shotgun will have a kick, but the aim is to be close enough that the recoil won't really matter too much; however, you are going to want to increase this weapon's damage range as much as you can with attachment tuning – just to make sure you're able to go toe-to-toe in gunfights.
Using this KV Broadhead loadout is one thing, but you still need to sort out the rest of your class – right?
Well, while we recommend using a Perk Package with Overkill included, we're going to turn to Call of Duty content creator Ben 'BennyCentral' Perkins for a selection of Warzone 2 meta weapons following the Season 2 update.
Below, you'll be able to find fantastic weapon builds for the Sakin MG38, the M4, the Lachmann Sub, the recently-released M13B, and more. We recommend checking out the best Warzone 2 M4 loadout and the best Warzone 2 M13B loadout if you're looking for something balanced – or the best Warzone 2 Sakin Mg38 loadout if you want something with a larger ammo pool.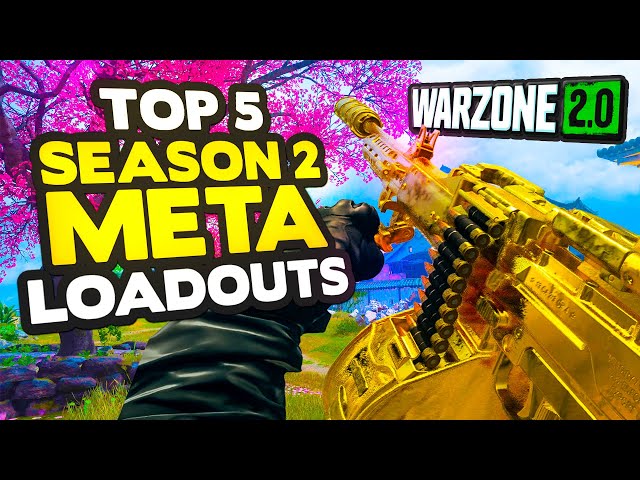 Of course, though, this is ultimately down to personal preference and the playstyle you prefer. However, making use of the aforementioned KV Broadhead loadout is a surefire way to make sure you're prepared for the interiors you'll come across on Ashika Island.
If you're more interested in annoying your enemies, though, you should check out how to unlock the Dual Kodachis in Warzone 2 right here. It's also worth reading up on all the Warzone 2 Ashika Island POIs and details on the Warzone 2 Ranked release date here. Things are looking bright for this battle royale's future.