With a brand new map here in Warzone 2 and the return of the beloved Resurgence mode, you will want to be fully briefed on what to expect from the experience. So, to give you an overview of the new map, you can find out everything about the Warzone 2 Ashika Island POIs below.
The Warzone 2 Resurgence map is Ashika Island, themed around the Japanese theme of Warzone 2 Season 2. There are a lot of interesting new locales for what is one of the best battle royale games. So, if you need to know everything about the individual locations then read below.
Warzone 2 Ashika Island POIs
The Warzone 2 Ashika Island POIs are as follows:
Beach Club
Oganikku Farms
Port Ashika
Residential
Shipwreck
Town Center
Tsuki Castle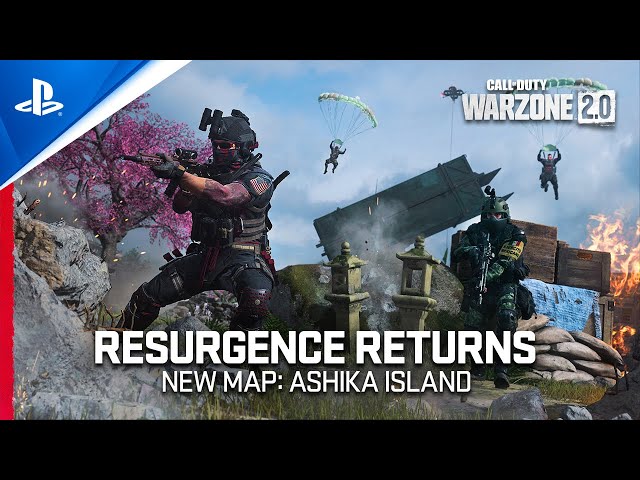 These are all the locations you can expect to find on the smaller, close-quarters-focused map with Resurgence returning. You can see images of the map POIs below:
And, if you want a look at the full map you can see it below:
That covers the Warzone 2 Ashika Island POIs. If you are jumping into the new Resurgence mode in Warzone 2 then be sure to check out our guides on the game. These include the best Warzone 2 loadouts and the best Warzone 2 guns.