In an unexpected turn of events, Call of Duty is shipping Modern Warfare 3 with a full Zombies mode – a franchise first. While we don't know all the details just yet, we do know that it's going to be an open-world experience. If you're worried about this being like Black Ops Cold War's Outbreak, you shouldn't be; it sounds like Treyarch is bringing a lot more to the table. In fact, the veteran Zombies developer is drawing on a forgotten Black Ops 3 Zombies feature to bolster the content coming to MW3. That's right, we're getting some special Modern Warfare 3 Zombies story missions – maybe even a full campaign.
We know Zombies isn't indicative of whether Modern Warfare 3 is one of the best FPS games out there, but it certainly can't hurt and the new MW3 Zombies mode sounds like a lot of fun. As this new Call of Duty Blog post explains, players are going to be met with "an open-world, player-versus-environment (PvE) extraction survival experience" with "core Zombies features and a cavalcade of secrets to discover". Sounds pretty good, right?
Well, if you like your lore, you'll be pleased to know that Call of Duty also confirms that "a number of special story missions" will be coming to Modern Warfare 3's Zombies mode alongside "cinematics to reinforce the major story developments". This, from what we can tell, is going to be the closest thing we've seen to a Zombies campaign in Call of Duty since Black Ops 3's forgotten 'Nightmares' mode. Now that's what we call exciting.
You can see a little clip of that below, if you need reminding of what it even is (we admit, we also half-forgot about this experience).
One thing that's worth keeping in mind, though, is that we don't know whether these "special story missions" will all be available at launch or not. The Call of Duty experience is very much a seasonal one, looking at the modern era, and we suspect that these Zombies story missions will be released in a similar cadence to the post-launch multiplayer content. That could mean we're waiting several months between story missions – do you think we can still compare it to Nightmares if that's the case?
Either way, this is a new Zombies experience from Treyarch and we just don't know what to expect. If this was a more traditional Zombies experience, we could tell you that we'll probably get a new round-based map every three months, each of which will continue the narrative and introduce new perks and wonder weapons. This, however, is more like a live service experience. So, we just don't know how these story missions will arrive – or what they will look like when they do.
This is, however, very exciting and good news for fans worried that this new Zombies mode was something of a 'filler' for a game with only two main methods of play: campaign and multiplayer. Modern Warfare series games traditionally have Spec Ops missions – or a similar co-op experience. While not the most popular modes, they do add quite a bit of content for players to enjoy. Without that, Modern Warfare 3 – which was long-rumored to be a paid expansion for Modern Warfare 2 – would be a bit light. Thankfully, that isn't the case and we can look forward to a fantastic-sounding expansion to the Dark Aether storyline before (hopefully) a return to traditional round-based Zombies in the future.
If you want to know a little more about what to expect from Zombies when the Modern Warfare 3 release date rolls around, though, you can watch the new Zombies cinematic below: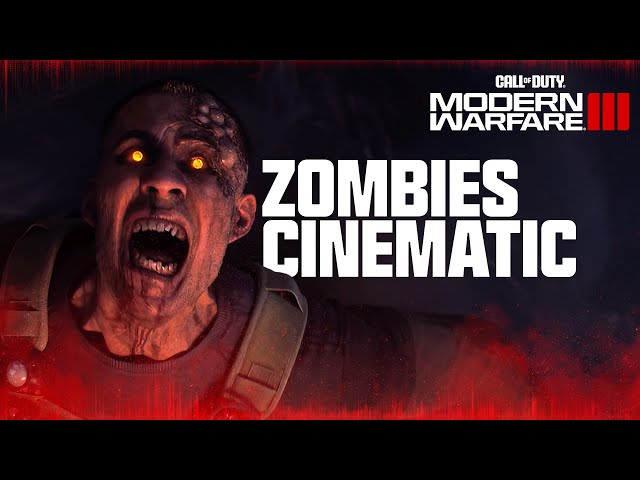 While the rumors that a MW3 Zombies beta could very-well arrive after Call of Duty Next are exciting, you can also check out the five things you definitely missed in the above trailer right here for some more clues.
Modern Warfare 3 has the potential to be one of the best competitive FPS games out there, but only time will tell whether it can live up to that lofty goal. For now, you can check out all the confirmed MW3 maps and MW3 guns right here. It's never a bad idea to prepare yourself for multiplayer, right?