If you're planning on playing Modern Warfare 3, you should probably look into the MW3 pre-orders available on Xbox and PS5 ahead of launch. You're not just going to get Modern Warfare 3 early access with this, but also a solid selection of bonuses – some of which you can also use in MW2 and Warzone. We know this doesn't necessarily make this one of the best FPS games out there, but it's far from a bad thing. It's also an important part of how to unlock Zombie Ghost in Modern Warfare 2, and how to unlock Zombie Ghost in Warzone, of course.
If you're not sure what a 'Zombie Ghost' actually is, then you're in the right place; although, don't expect this to be anything to do with the MW3 perks. Zombie Ghost is actually an operator skin for Ghost that depicts the Task Force 141 Lieutenant as a Zombie – skull half-mask and tactical gear included. This cosmetic was revealed alongside the new MW3 Zombies cinematic, which half-explains how Treyarch's undead hordes fit into the modern-day narrative being told through the Modern Warfare trilogy.
As you can see for yourself below, all you really need to do is pre-order Modern Warfare 3 digitally on your chosen platform to "instantly unlock" the Zombie Ghost operator skin. This is going to be available to use in both Modern Warfare 2 and Warzone from September 27; so, you don't have long to wait for it to "instantly unlock".
You'll also be pleased to know that the Zombie Ghost skin is going to be part of the carry forward content, meaning that it will be available in Modern Warfare 3 at launch. Some Modern Warfare 2 operators won't make the cut, but rest-assured that Ghost will be available. Although, we can't confirm whether he'll avoid the same fate as Modern Warfare 2 (2009) Ghost.
If you're wondering what else you get when you pre-order Modern Warfare 3, you may be interested to learn that the MW3 pre-order bonuses hold the secret to Makarov's survival in the shooter's story. You can also get a new Soap operator skin bundle, which is also available in MW2 and Warzone, alongside MW3.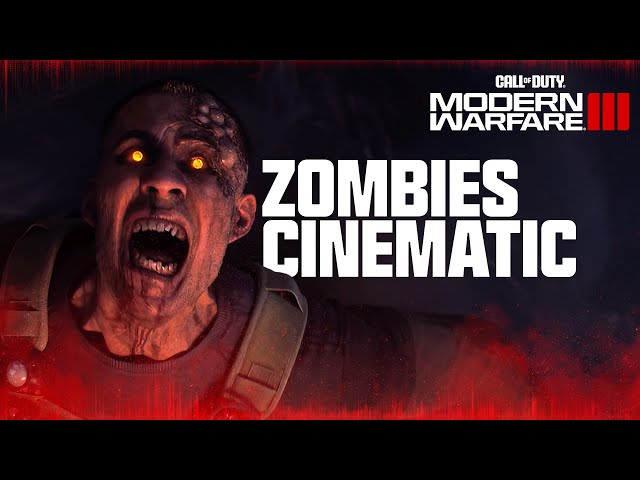 Is this going to be one of the best competitive FPS games when the MW3 release date rolls around? Well, only time will tell; however, it will be one of the biggest. If you're planning to pick it up, you should consider buying one of the best Xbox expansion cards or one of the best PS5 SSD options ahead of time. With a full arsenal of new MW3 weapons and a new Warzone map expected, you just know this game will require a lot of storage space.