With the Modern Warfare 3 release date approaching, developer Sledgehammer Games gives Call of Duty players a taste of the MW3 multiplayer maps. But these aren't any ordinary arenas, these are the original 16 maps from MW2 (2009). The MW3 Highrise remake in particularly inspires a wave of nostalgia, especially as it will include a vital element to the map.
According to a new COD blog post, Sledgehammer Games details that Highrise will arrive with some slight interior modifications: "The standard office layout from 2009 has been updated for the new tenant, a company whose arcade machines, movie posters, and video game systems profess their love for entertainment. Though the occupants are different, both buildings retain their most notorious power positions."
Crucially, the beloved rooftop easter egg will return with Highrise in MW3, providing players with the ultimate sniping haven. "The crane still provides a killer view from the northern building, while those willing to scale the front of Actibase will be rewarded with an unmatched rooftop position," says Sledgehammer Games. If you somehow never discovered this spot in the original MW2, it can be difficult reaching it in the middle of a firefight.
The Actibase sign can be seen above from the brief-but-fresh gameplay, but we're wondering if the other access point to the roof will still in Modern Warfare 3.
It requires more finesse, but the other method would require jumping off the map onto the hanging yellow catwalk, which leads up to a narrow ledge on the front of the southern building, then up another catwalk (as seen above on the left side) onto the roof. We hope Sledgehammer Games has kept the teddy bears there, or at least updated them in some way. Nevertheless, the rooftop is an amazing spot for farming sniper kills. If you've got a Tactical Insertion planted too, then you won't have to worry about climbing back up if you're killed.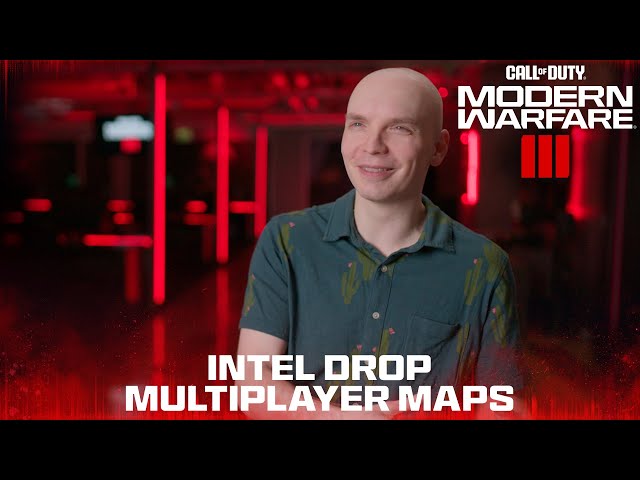 You can look forward to seeing what MW3 has to offer in the upcoming MW3 beta. If you haven't sorted out your MW3 pre-order yet, then we recommend doing so, but there are other ways to get a free MW3 beta code.