When you eventually drop into Modern Warfare 3, you're likely going to explore crafting the ultimate MW3 loadout. Well, if you happen to get your MW3 pre-orders sorted out, you can get access to MW3 Weapon Vaults. With weaponry setting you aside from your competitors, this feature debuted with Modern Warfare 2 – but let's hope it isn't destined for a similar fate.
According to Call of Duty leaker 'Alaix', players can expect to see the return of FJX Cinder Weapon Vault, this time simply branded as "Weapons Vaults." This might seem familiar to you if you pre-ordered the Vault Edition of the previous COD entry, which grants players access to a unique type of customization in the game's gunsmith. Alongside two new Weapon Vaults, the Vault Edition of MW3 includes new operator skins for Soap, Price, Ghost, and Makarov.
Specifically, at the time of MW2's release, Activision details that the "Weapon Vault is the ultimate weapon blueprint: a variant of a weapon that keeps its cosmetic properties on all attachments native to its base platform." However, despite the feature acting as a well-intentioned way to serve up weaponry outside the norm, Weapon Vaults were quickly forgotten as more updates hit MW2.
The feature sounds appealing for COD fanatics who love to tweak their weaponry within an inch of its life. "First of its kind and highly classified, the Weapon Vault instantly unlocks dozens of platform-native attachments from an alternate manufacturer," Activision adds.
Furthermore, even if you're an avid camo grinder, Weapon Vault-specific blueprints "are hand-crafted to with a specific cosmetic appearance in mind; Weapon Vaults are designed for those who care about appearance just as much as effectiveness."
With no considerable additions to Weapon Vaults in Modern Warfare 2, apart from the arrival of the Intervention-like FJX Imperium, we're eager to see how Sledgehammer Games improves upon this. The gunsmith system has had immense potential to conjure up some wild weapons since its debut in the Modern Warfare reboot. Though MW2's iteration may have been a little overwhelming at times for some players, MW3 multiplayer is likely to see some powerful creations.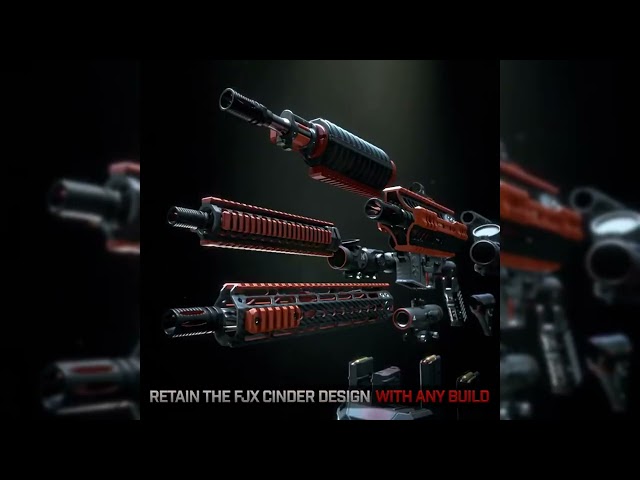 We should be able to find out more when the MW3 reveal event takes place, or when we get stuck into the MW3 beta.