With a new and returning set of characters, Call of Duty Modern Warfare 3 (2023) looks to deliver on the narrative setup of the first two games in the remake trilogy, finally bringing the iconic villain Makarov into the fold. With a stellar Call of Duty MW3 cast and MW3 voice actors on board too, as well as incredible facial capture, these characters will be captivating to both watch and listen to in the intense story moments we'll get to experience. After all, both MW1 and MW2 had some gripping scenes with great acting.
But who are the Call of Duty MW3 cast and voice actors portraying? Well, we've got a guide to all the MW3 characters that we'll be seeing in the MW3 campaign mode. But the fun doesn't stop there though, as several of these characters are expected to be Operators in MW3 multiplayer, much like they were in the previous entries, so the Modern Warfare 3 cast and voice actors are also good to know for all you multiplayer fans.
Call of Duty MW3 cast and voice actors
The Call of Duty MW3 cast and voice actors list is as follows:
Julian Kostov – Vladimir Makarov (speculation)
Barry Sloane – Captain John Price
Neil Ellice – Sergeant John 'Soap' MacTavish
Samuel Roukin – Simon 'Ghost' Riley
Glenn Morshower – General Shepherd
Elliot Knight – Kyle 'Gaz' Garrick
Rya Kihlstedt – Station Chief Kate Laswell
Warren Kole – Phillip Graves
Claudia Doumit – Farah Karim
With many of the beloved characters from the previous game returning, such as Captain Price, Ghost, Soap, and the treacherous General Shepherd and Phillip Graves, we'll get to see numerous cast members reprise their roles. Given the great job these actors did last time, we can't wait to see another portrayal of them.
Most excitingly though, we get to see our first real appearance of Vladimir Makarov in MW3 (2023). The well-known villain of the original trilogy has been largely absent in the remake trilogy until now, but he's back in a big way. To go along with that, the latest trailer point towards a new actor taking up the mantle of Makarov, and it's one you could quite easily recognise.
So, if you'd like to learn more about each of the Call of Duty MW3 cast and voice actors list so far, including where you might recognise them from and their role in Modern Warfare 3 (2023), read on below.
Julian Kostov – Vladimir Makarov
That's right, the iconic villain Vladimir Makarov is finally making his presence known in the remake trilogy and, based on speculation from the dedicated Makarov trailer, the MW3 Makarov voice actor is Julian Kostov. Kostov is set to replace Roman Varshavsky as the original voice actor of the character in the older games, so it will be exciting to see a different interpretation of the character.
You'll most likely recognise Kostov from the hit TV show Shadow and Bone in which they play Fedyor. However, he's also been in Temple, Treadstone, and A Discovery of Witches. This isn't the first time Kostov has done work for games though, as he also offered his voice acting talent to A Way Out and Overkill's The Walking Dead. Nevertheless, his portrayal of Vladimir Markarov in Modern Warfare 3 is sure to send shivers down your spine with a bone-chilling performance. After all, we expect there to be a MW3 No Russian mission akin to the controversial level of the original MW2.
Barry Sloane – Captain John Price
Barry Sloane is set to return as Captain Price in MW3, arguably the most well-known and loved Call of Duty character besides Ghost. Besides his great performance bringing Price to life with facial capture and voice work, Sloane has starred in the TV shows Hollyoaks, Revenge, Longmire, Six, and a brief appearance in Shameless.
Everyone's favorite mustachioed man will be taking center stage to lead Task Force 141 against Makarov and Shepherd in MW3, so we're in for some intense action and face-offs between these major characters.
Neil Ellice – Sergeant John 'Soap' MacTavish
Neil Ellice will be returning as 'Soap' in Modern Warfare 3, continuing his strong depiction of the character from the previous games. Though he's perhaps most known for his role in Call of Duty as Soap MacTavish, Ellice has played minor roles in the Loki TV series, the Halo 4: Forward Unto Dawn mini series, and various other small shows.
Nevertheless, we expect another great performance from Ellice, with Soap working alongside Price to take down the growing threat of Makarov and the Ultranationalists in Modern Warfare 3.
Samuel Roukin – Simon 'Ghost' Riley
With his trademark skeleton mask, Simon 'Ghost' Riley has always been an elusive character. While you're unlikely to recognise the actor by his face given the mask, you might know his voice. In MW3, Samuel Roukin is likely to return as Ghost. Having played Faulnak in two episodes of Marvel's Agents of SHIELD series, as well as a long tenure in TURN: Washington's Spies, it's possible you've seen Roukin before.
Most interestingly for MW3 (2023) though, is that Ghost is still alive. In the original trilogy, Ghost was killed by Shepherd during Modern Warfare 2's campaign. Going into the third reboot however, Ghost is still alive. Given this, it could be Ghost's – and Roukin's – final outing.
Glenn Morshower – General Shepherd
Although General Shepherd's character and role in the narrative has altered significantly from the original trilogy, Glenn Morshower's performance has made him an equally compelling and villainous character. Morshower is most known for his roles in popular TV series like Ozark, The Resident, Bloodline, and even 24.
This isn't Morshower's first role in gaming either. In fact, Morshower voiced Overlord in the original Modern Warfare 2 game, which perhaps is why Activision brought him back for the role of General Shepherd in the reboots. It doesn't stop there though, he has starred in Black Ops 2, Battlefield 3, Singularity, and Wolfenstein 2.
With Shepherd now on the run, supporting Makarov, we're in store for some really interesting story developments involving Morshower's character that we can't wait for.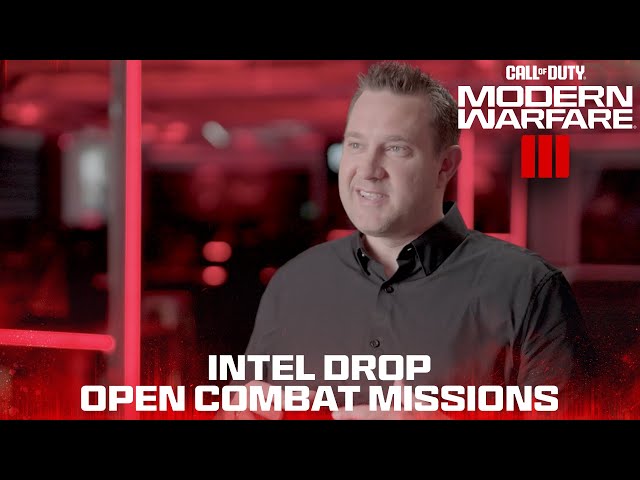 Claudia Doumit – Farah Karim
Farah Karim is one of the best characters in the Modern Warfare reboot trilogy, so we're glad to see she's returning, alongside Claudia Doumit who lends her voice and likeness. If you're a fan of the hit anti-hero TV show The Boys, then you'll be familiar with Doumit's talents portraying Victoria Neuman. Outside of The Boys, Doumit is also known for playing Jiya in Timeless.
While she was one of the three playable protagonists in MW1 (2019), her role in MW2 (2022) was reduced to a supporting characters. However, she was one of the main characters in the Atomgrad raid missions. Hopefully, Farah will be back in full force in the MW3 missions.
And that covers all the Call of Duty MW3 cast and voice actors list right now, including both the new and returning faces in the upcoming sequel. With an intriguing story set up by the previous two games, you'll want to know all about MW3 early access to see how to play the campaign before the MW3 release date. To go with this, there's an arsenal of MW3 guns to try out in campaign and multiplayer.