The Battlefield franchise has defined team-based FPS antics for years, but when Battlefield 2042 appeared on the scene, its futuristic vision and rocky launch state left a bitter impression on players. Many players retreated back to the barracks of Battlefield 1, and some like myself sank back into the underrated Battlefield Hardline. Two years after BF 2042's release, EA DICE appears to have unlocked the game's potential – to an extent.
The first taste of Battlefield 2042 was given to players through its limited-time beta, which was already surrounded by a divisive conversation of its own before letting players explore the first version of the map Orbital. Some fans claimed that the Battlefield 2042 beta was a recent build of the game, representative of the experience that was to be included in the game's full release in October 2021. However, insiders alleged that the beta was far older than others had anticipated, casting doubt on whether BF 2042 was worthy of the hype its excellent debut trailer had generated.
Battlefield 2042 already had an uphill battle to fight going forward, one far bigger than gargantuan maps like Breakaway or Hourglass. The Loadout's Battlefield 2042 review noted the game's potential amid an albeit uncertain positive outlook for the future. Whether there was a future worth saving was debatable between fans, and as the game's playerbase experienced unparalleled drops, it didn't seem like BF 2042's lifespan would be a fruitful one. I'm glad Battlefield 2042 has persevered because its current experience is one worth escaping the lacklustre updates present in its main competitor, Modern Warfare 2.
Look, before you declare me excommunicado and banished from the halls of gaming Valhalla, it needs to be said: Modern Warfare 2 is not fun anymore. Between the ludicrous $30 MW2 Blackcell battle pass or re-releasing removed maps as 'new' content, grinding camos in the latest COD game is only so entertaining after my 500th match of misery on Shipment. Meanwhile, Battlefield 2042's updates aren't just meaningful because they need to be. They're meaningful because the core tenet of the Battlefield franchise is extremely fun again.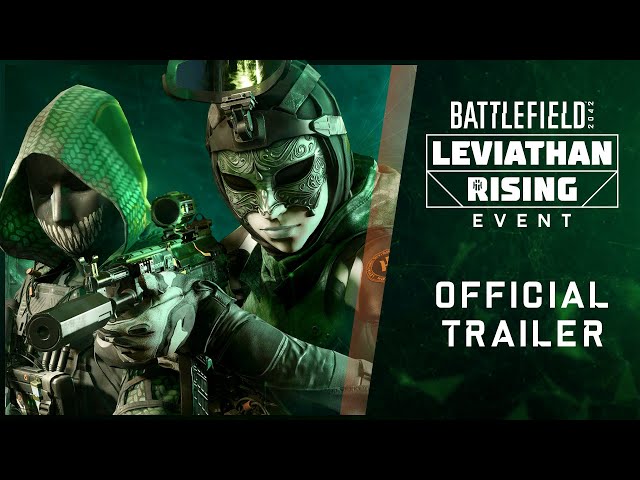 The return of classes in BF 2042 is one of many catalysts to ensure that the tenet of 'teamwork makes the dream work' is restored to its rightful place. On launch, I was lost within my squad, be that with random players or long-time friends. The lack of direction in our loadouts meant that we'd often be picking the same equipment or specialist between us, leaving us prone to weaknesses like no ammo, no reviving capabilities, and no variety between us. Variety is the spice of life after all and taking on specific roles is what makes Battlefield as a whole tick.
Nowadays, those woes are long left in the dirt. Dropping into a match during the BF 2042 Leviathan Rising update feels like a completely different game. Accompanying my class is the assurance of satisfying gunplay, that no longer feels muted and in need of serious firepower buff. Equipping the G57 pistol, ejecting its mag in favour of better rounds and racking the slide gets any Rush match off to a grin-inducing start. The 12M-Auto shotgun is a showstopper so aggressive that it'd make that AA-12 scene in The Expendables proud.
While I do somewhat miss the presence of hovercrafts that could scale buildings, it is a blessing to see the game's vehicles balanced to a degree where the only thing killing me is someone's else virtuosity in a helicopter. Multiple maps are now reworked to utilise their open spaces more effectively – yes, that means Orbital is a good map going forward. Pushing forward in Breakthrough has never felt so urgent in BF 2042. That beloved sense of squad belonging returning in full force as my squad and I assess the next move to take.
I'm happy to take the L, so to speak, and lose in Battlefield 2042 because I feel confident in knowing it wasn't necessarily the game's fault, but just a matter of luck and team strength. I've mainly strayed toward the Call of Duty franchise in my life, and while COD has tried to ape Battlefield's appeal with modes like Ground War, it doesn't capture that seem level of cinematic potency.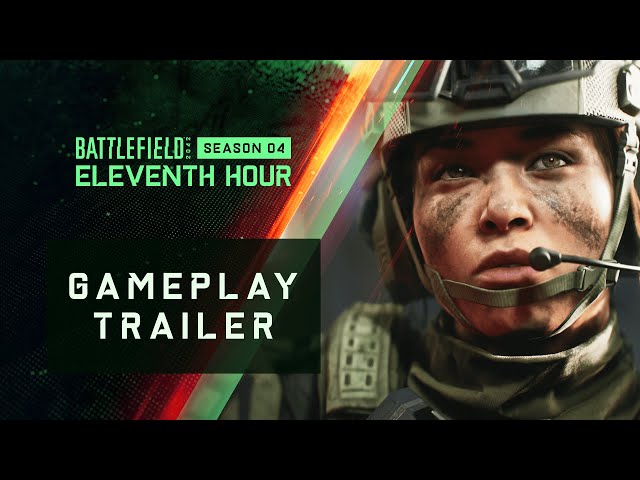 However, not every aspect of the game meets these seem levels of improvement. BF 2042 Portal mode seemed a dead-ringer for success but it sadly feels more like an afterthought, despite the possibilities of bountiful creativity waiting to be explored within it. The Warzone 2 DMZ-like Hazard Mode is no longer supported, leaving it to endure a fate similar to that of Battlefield's Firestorm battle royale mode. It's a shame to see these modes fall behind in popularity, but there is still a strong road ahead.
Since Battlefield 2042 joined Xbox Game Pass and PS Plus, the game has seen an incredible 500% rise in players. Of course, making any game free is always beneficial, but persuading so many players back into the game is not to be scoffed at.
Could Battlefield 2042's sleek aesthetic and design ethos be championed going forward for the franchise? While franchise head Vince Zampella may believe that the game "strayed a little too far from what Battlefield is", the appearance of the supposed Year 2 edition of the game seems positive. Battlefield 2042 Season 5 is confirmed to be in the works, and I'll be looking forward to it. Maybe you should be too.