Battlefield 2042 didn't quite stick the landing back in 2021. Yet, despite its myriad of issues, the Battlefield community has kept the game afloat. Season 4 is headed to the game later this year, but before it does, players will be thrilled to know that a Battlefield 2042 class system is officially coming to the game. However, it won't exactly be the same.
Battlefield 2042 Season 3 has brought us events like the Battle of Nordvik, a limited-mode extravaganza that focused on teamwork and pure Battlefield antics. Through various updates, the game is turning into what players originally expected. EA DICE is continuing that trend with the Battlefield 2042 3.2 update, which might just be the most notable addition for players yet. Now, the Battlefield 2042 class system is officially arriving.
Yes, it is a joyous time to dive back into Battlefield 2042. According to the latest Dev Notes post, EA DICE details that "Specialists at launch were polarizing to some of our players, with feedback particularly around the loss of class identity […] the team analyzed the feedback […] and outlined the changes that we felt were necessary to improve the overall experience of moment-to-moment gameplay through the role of classes."
Through a series of private playtests, EA DICE claims it has "multiple iterations of design improvements on class gameplay" arriving in Battlefield 2042. The return of a class system will undoubtedly be welcomed by players with open arms, though it appears there will be some tweaks in future updates.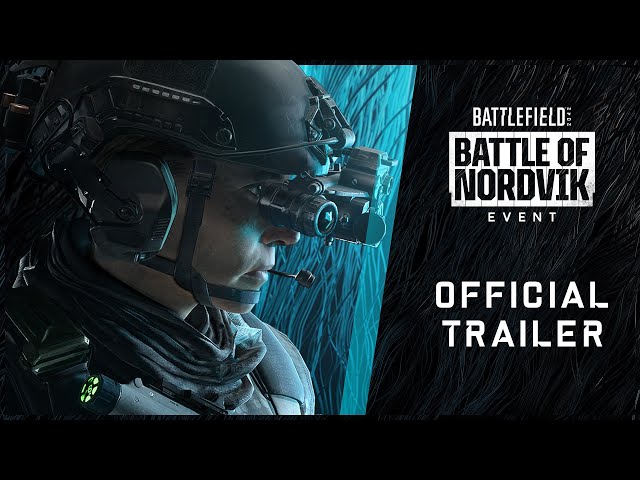 The "readability of encounters" and "sense of role" are two aspects that the developer is looking to address. Specifically, the developer expresses that is vital that "you're able to recognize the class and potential loadout scenarios." Furthermore, Battlefield 2042 will introduce Weapon Proficiencies, that work in tandem with Weapon Archetypes. To allow more synergy between classes, players will be encouraged to pair classes with correlating weapon types.
For example, Assault classes will work more efficiently with assault rifles, granting players three extra magazines in the process. Recon players can wield sniper rifles with more precision. Players can still tweak their playstyle in an open fashion, but this method is intended to encourage "a recommendation on what may work best and bring further Class identity."
Battlefield 2042 Season 4 and Season 5 have both been officially confirmed too, via the latest Battlefield Briefing. Season 4 is the end of Year 1 for the game. With the launch of a new era, players can expect to see a fresh Battle Pass, hardware and a new currently untitled map. The developer explains that "the map that will arrive will be smaller, shorter, and linear" and ripe for "close-quarters combat that Battlefield is famous for."
Reworked versions of the maps Discarded and Hourglass are also in the works, but a release date has to be revealed.
Now seems like a better time than any to play the game again, so you're probably wondering: Is Battlefield 2042 on Game Pass? We'll see you out there.