Battlefield Season 3 Escalation is underway, ushering in new map Operation Spearhead and specialist Rasheed Zain too. While it is only just getting started, developer DICE has unveiled the Battle of Nordvik event – and it might be time to get the squad back together.
DICE describes the Battle of Nordvik event as "three weeks" of "three experiences" that will test even veteran players. The Season 3 event will feature "a different time-limited and unique experience available each week." The three new limited-time modes, Conquest Assault, Retribution and Breakthrough Chaos, will serve as the canvas for warfare.
For the Battlefield 2042 lore experts, the Battle of Nordvik event unveils a "secret alliance" with the West, which forces the Eastern Forces to strike back. Players will either control the Black Storm or Nordvik Control Corps factions in their advancements. The real kicker, of course, is the epic rewards within this Season 3 event.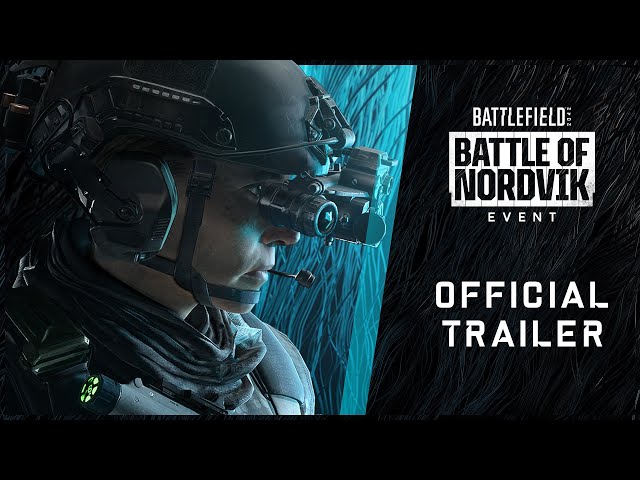 From December 20, BF2042 players can take part in the first week of action, The Assault on Nordvik. If you have the right amount of ribbons, you can unlock the following rewards: Epic "Raider" Headgear for Sundance (5), Epic "Revelation" Weapon Skin for the MP9 (12), and the Epic "Death" Outfit for Casper (20).
In the game's store, you'll find the Rare Watchman outfit and Epic Bastion headgear for Crawford. And if you're feeling flush, the Epic Twilight Strike Store Bundle will set you back 2400 Battlefield coins.
Week 2 and 3 will yield similar rewards, including the likes of the Epic Nordvik Gunner Store Bundle and Epic Overseer outfit for Irish. If you're tempted to jump back in, you might be wondering: is Battlefield 2042 on Game Pass or are Battlefield 2042 classes back?