Is Armored Core 6 on Game Pass? Armored Core 6 is almost here, reviving the mecha series an entire decade on since the last Armored Core game. With FromSoftware promising frenetic movement, almost endless customization, sprawling levels, and titanic bosses, series veterans and newcomers alike are eager to dive in. But for those on Xbox consoles and PC with a Game Pass subscription, will you be able to enjoy it as part of the service? Well, here's the latest news on an Armored Core 6 Game Pass launch.
With Armored Core 6 releasing on Xbox One, Xbox Series X|S, and PC (as well as PS5 and PS4 too), fans may be wondering if the game is going to be available on Game Pass on the same day as the Armored Core 6 release date, or if it's going to be added to the library post-launch. With all the exciting Armored Core 6 weapons, Armored Core 6 bosses, and intense mech action, who can blame them? Find out below.
Is Armored Core 6 on Game Pass?
Armored Core 6 is not available on Game Pass at launch. Microsoft and Bandai Namco haven't announced any plans for the game to join the service, and its previous game – Elden Ring – has not arrived on Game Pass either.
With such renowned developers as FromSoftware, it's not surprising that its latest game isn't coming to Game Pass, at least not anytime soon. After all, Elden Ring was a massive critical and commercial success for the studio. Players are clearly willing to pay full price to experience the latest and greatest FromSoftware games, and Armored Core 6 is no different. As such, it's not in its best interest to release Armored Core 6 on Game Pass at launch, as this would detract from sales.
However, while day-one releases are usually reserved for Microsoft-owned franchises such as Halo, Fable, Forza, and Bethesda titles like Starfield, massive games like Grand Theft Auto V, Rainbow Six Siege, Guilty Gear Strive, and even the entire Like A Dragon series have all made their way onto the service to be played for free by Game Pass subscribers.
As such, the chance of Armored Core 6 landing on Game Pass doesn't seem impossible, even if it is at a later date. If so, this would likely be done once sales have dwindled significantly. For reference, Elden Ring released in February, 2022, and has yet to come to Game Pass, so you could potentially be waiting a very, very long time.
It's also worth noting that multiple titles published by Bandai Namco, the publishers behind Armored Core 6, have been made available on Game Pass in the past. Scarlet Nexus, Dragon Ball FighterZ, and Ni No Kuni: Wrath Of The White Witch have made appearances on the service before, demonstrating that Bandai Namco is open to having its games available on Game Pass.
However, even since the beginning of the Game Pass service, no Armored Core games – or FromSoftware games for that matter – have been made available on the service. As for AC specifically, this could be due to the various games in the series having a variety of different publishers for different regions, making it difficult for Microsoft to handle the bureaucracy involved in bringing them all to Game Pass. In addition, the Armored Core series has been historically niche, alongside the mecha genre itself, which could also dissuade Microsoft from adding any entries in the series to Game Pass.
While making them available on Game Pass would mean that older Armored Core games would be available on current generation systems for the first time (disregarding emulation), it makes sense why they have not been brought forward to the current generation.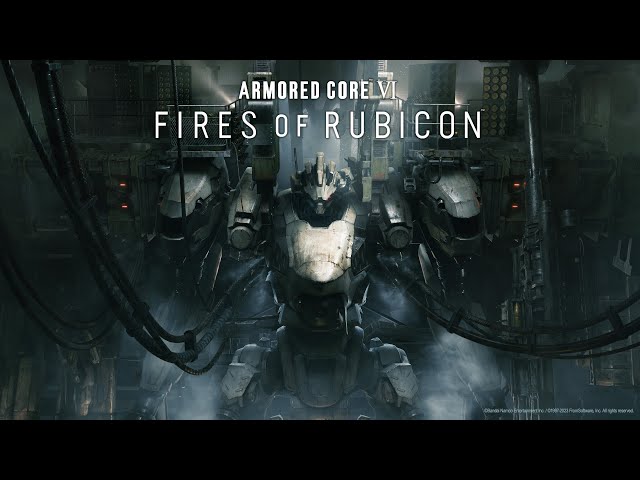 On a similar note, none of FromSoftware's Soulsborne titles have been made available on Game Pass at any point. Despite their massive popularity and critical/commercial success, as well as being available on Xbox (apart from Bloodborne), none of the Dark Souls titles nor Sekiro: Shadows Die Twice or Elden Ring are available on Game Pass. It isn't fully known why these games have never appeared on Game Pass, but it doesn't seem to be a good sign for Armored Core 6 eventually making its way onto the service.
That covers an Armored Core 6 Game Pass release. So, it looks like you'll be diving into the Armored Core 6 missions and building your mech in the Armored Core 6 Assembly for full price if you want to play it right away. For more info on Game Pass, you can read our articles on all the Xbox Game Pass games and the best Xbox Game Pass games you can play right now.