Jon 'Falloutt' Kefaloukos has been casting competitive Apex Legends since the very beginning. A veteran of Halo and Gears of War broadcasts, he has more recently turned his voice to the battle royale genre with the likes of Fortnite and Apex Legends competitive tournaments.
Whether he's hosting or shoutcasting, Falloutt quickly became a staple of the Apex Legends Global Series, to the extent that it would now be strange to see a broadcast without his trademark analysis. From early LAN events to the absurdity that can come with online play, he's seen it all and has been with fans for the entire journey through Apex Legends esports.
Whether you're looking for advice on how to climb the Apex Legends ranked ladder or just to improve your public match plays, Falloutt's ALGS analysis will help anyone from noob to pro player. We chatted with Falloutt by email to understand what he loves about competitive Apex Legends, how he coped with the stress of tackling four or five different roles during the infamous Winter Circuit broadcast, and what he's hoping for in the future – looking to the ALGS Championship and beyond.
What initially drew you to casting Apex Legends, and what has kept you in the scene since then?
I fell in love with Apex Legends from the very first game I played on the day the game dropped and it got me hooked on the game itself, plus I was competing and playing as much as I could. Following that: the idea of Apex as an esport, the hype and excitement that came with that game and battle royale genre, and the opportunity to help play a small part in building it to be one of the largest FPS esports titles globally by building player storylines and bringing as much hype as possible to the game, is what originally got me excited about casting Apex.
Since then, I'd say nothing has changed. From the first event I casted in Krakow, I fell in love with the hype and excitement and the players and community. The pro players are different in Apex than most titles: they're very supportive of one another, willing to do interviews and help the scene grow, and grateful for the opportunity they have. I'd say that sense of community is the only difference from originally and now.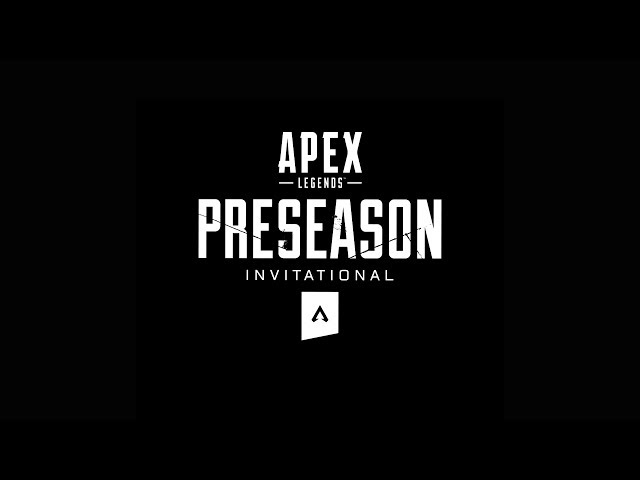 Judging by your recent tweets, you're as big a fan of the Match Point format as we are – it proved how exciting it makes competitive battle royales in both NA and EU at the Winter Playoffs. Do you think this puts Apex Legends ahead of the competition when it comes to battle royale esports?
I think the ALGS as a whole has the best format and tournament structure of any battle royale, Match Point included, and that is certainly one of Apex's biggest differentiators. I love the Match Point format and the excitement it brings to a broadcast, the hype it builds over the series and I think that definitely contributes to the opportunity to build viewership over a Finals series – it keeps people interested.
I've always found it very anticlimactic when a battle royale ends after six to eight games, but you knew who was going to win after four to six. Match Point shakes that up completely.
Joe Lynch told us when we chatted last week that a large part of the Winter Circuit 3 broadcast team took time off for that rescheduled tournament due to burnout, which left a lot of responsibility on your shoulders. First of all, how do you feel it went?
I don't know if I've ever been more stressed in my life! Candidly, it was a very stressful and hectic day but that was no one's intention, and I actually kind of like the craziness that comes with a hectic day and having to operate under those circumstances, it's how my mind works.
Aiming to win: here's our list of Apex Legends' best weapons
I think it went as well as it could have under the circumstances and size and scope of what we were doing. There was a small team of EA engineers and staff that put a lot of work into getting us set up, and helping to support us throughout the day (as opposed to the major broadcast team we normally have). We respected the fact that EA gave time to a major broadcast team who puts a lot of hours into prepping for and executing a broadcast, and we were excited to try something new.
You tried a lot of experimental things (dropping into casters' personal streams, inviting pros as co-casters, etc.) – how many of these were your ideas, or were you just working to implement them?
Some of these were my ideas, some of these were EA's, some of these were other casters (like Tom 'TSquared' Taylor's) – the whole goal was to try something completely different and push the limits of what is possible, and we all contributed to brainstorming around that. I love that Joe Lynch and the broadcast leadership team at EA are willing to try new things, because a few talents felt like there could be ways to improve the main broadcast (mostly around the topic of building player profiles, storylines, and creating heroes out of players and teams).
Since then, we've seen more interviews in our ALGS broadcasts and the beginning of using stats, more player profiles, and story-building as a result. I'd love to see us continue to really build an aspiration around being a pro Apex player for fans, and to help create fans of our great pro players and personalities like Konstantin 'Hardecki' Kozlov, John 'Hakis' Håkansson, Bowen 'Monsoon' Fuller, Trenton 'Lou' Clements, and Chris 'Sweetdreams' Sexton on top of the biggest streamers.
How did you avoid burnout in this busy period?
Compared to the EA Broadcast team who puts in a significant amount of time prepping the tech, stories, and execution of broadcasts, the day or two of work for me is nothing. Casting Apex for me is a hobby and something I absolutely love, so it actually gives me energy more than takes any energy. I'm just grateful for the opportunity to be involved.
Are you looking forward to the ALGS World Championship, and what are you excited most for?
Despite some feedback from some in the community, I really love the idea of this format. A cumulation of teams from the entirety of the ALGS season, plus a Last Chance Qualifier for new teams, put into groups with the opportunity to have the best of the best in our final lobby gets me all types of excited.
Outside of the format and significance of the prize pool, I'd say [the most exciting thing is] the current state of the competition and the meta. We've never had more teams that can realistically compete for a first place spot, and more competition across both EU and NA. Just look at the NA Winter Circuit Finals for example – I don't think any talent or myself predicted NRG to take it.
There is so much competition and it is anyone's tournament to win, which, combined with Match Point format, the stakes of the prize pool, and the recent growth Apex has seen, I think will offer some of the most competitive and fun to watch Apex we've ever watched. I'm stoked.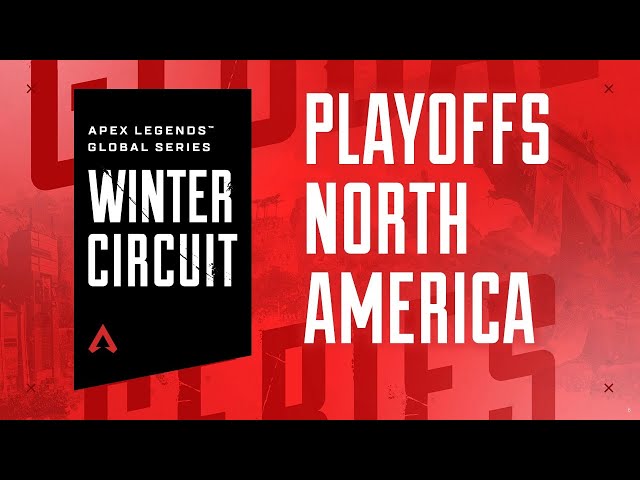 A number of esports have had major tournaments hosted offline recently, with appropriate safety measures. Were you disappointed when you heard that ALGS Champs is going to be regional and online?
I planted an idea in my head that maybe a contained, offline ALGS Champs could happen and was excited at the thought, but realistically, I think it's hard for a battle royale to pull this off in current conditions, given the size and scope of a battle royale tournament. I think if we had an extra three to six months, it could have been possible, but there's still high risk and ultimately, I think it's the right decision that EA put player safety first.
I was a bit bummed, but mostly just because Krakow, XGames, and previous Apex LANs were unbelievable experiences and I can't wait to get back to LAN events.
Twitch Drops worked well to bring more people to the Winter Playoffs broadcast last weekend and Apex Legends esports seems to be going from strength to strength. How can you capitalise on this growth?
Twitch Drops worked great, and in general Apex Legends has seen a ton of viewership growth lately, rivaling other major esports titles (not even just FPS games). Phillip 'ImperialHal' Dosen seems to be breaking concurrent viewership records weekly, other pro players like Ryan 'ImMadness' Schlieve, Mark 'Dropped' Thees, and others have been growing their streams, and our ALGS viewership has been on a steady rise even without Twitch Drops.
We have a responsibility to capitalise on the growth by bringing great content to the main broadcasts and turning a casual viewer of Apex into a lifelong fan of both ALGS and the greater Apex universe. Apex gameplay is exciting, suspenseful and hype, the ALGS format provides great content opportunities (which is a big part of Hal and other pro streamer's growth, in my opinion), and the players are great and entertaining. It's up to us to bring that all together and deliver a great broadcast that creates ALGS and Apex fans for life.
How have you found some of the more experimental team comps and strategies being used in Apex esports recently?
I'm absolutely loving it, and I think in reality a lot of the players are too. From a caster and viewership point of view, it provides so much more to talk about, dissect, analyse, and enjoy than the same comp-heavy metas we've seen in the past (Wattson/Path/Wraith, Gibby/Path/Wraith, etc.). The legend meta has never been healthier, in my opinion – seeing Bangalore and Octane in legitimate use in the Winter Circuit Finals was amazing.
I know a lot of big players and influencers like to reminisce on the consistency and good ole' days of the Watt/Path/Wraith meta, but in talking to players like Jordan 'Resultuh' Resulta of SolaFide and Hakis of Alliance, I think the reality is that many, less vocal players prefer more recent metas and diversity in team compositions as well.
You've got pedigree casting Apex, Fortnite, Halo, and other esports. Would you be interested in casting or hosting future game modes (i.e. non-battle royale modes) that Respawn has confirmed are on the way for Apex Legends?
I've come to love casting battle royale, but my roots lie in round or multi game mode-based, tactical shooters like Halo, Gears, etc.
Sort the best from the rest in our Apex Legends tier list
I think the gunplay, fighting, and teamwork experience of Apex lends itself to other game modes. I would be the happiest man alive if I got to cast a hypothetical Apex Legends CTF game mode, or bomb game mode. Sign me up to cast some initial games or testing if this one day happens! I unfortunately don't have any insider knowledge though and am just a fan in that regard.
Falloutt is clearly feeling positive about the future of Apex Legends esports. Whether new game modes (which ALGS commissioner John Nelson confirmed his team would support with competitive tournaments) will manifest in the form of the rumoured Apex Legends Arena mode or something else entirely, Falloutt has shown he can adapt to adversity and carry a broadcast through almost any changes we may see.