The Apex Legends Season 14 start date looms and Respawn Entertainment has been getting stuck in detailing exactly what players can expect from Catalyst and her abilities come the Eclipse update. We know Apex Legends wants Catalyst to appeal to every playstyle, but will she appeal to everyone's platform? Discussing Catalyst during a pre-season press event, narrative lead Ashley Reed shared that she's "one of the most VFX intensive legends" in Apex Legends right now.
But, if you're worried about whether this will impact performance – and whether your console or PC can handle it – don't be. Framed as something of a "technical feat" by Reed, Apex Legends' VFX team made certain that everything would work just as smoothly as usual when it comes to Catalyst.
Funnily, Reed did reveal that the "amazing VFX team… were worried when [Respawn Entertainment] showed them the Catalyst concept and described how she worked". However, "the VFX team really loved the concept and were onboard right away once they saw what they could do with [Catalyst's ferrofluid]".
Interestingly, Reed goes on to reveal that Apex Legends' VFX director Kevin Craft actually bought his own capsule of ferrofluid for reference – which, as it turns out, you can just get from Amazon.
If you're wondering why Catalyst is something of a miracle when it comes to Apex Legends and the VFX team's work, you just have to look at what she can actually do in comparison to the other legends on the roster.
Catalyst's Piercing Spikes tactical ability summons a strip of ferrofluid spikes that extend and retract depending on how close enemies are to them. So, as you might already expect, this is going to be changing quite a bit. When you couple this with the fact that Catalyst's Dark Veil ultimate ability allows players to place a huge wall of ferrofluid, which is reportedly almost as high as Horizon's Gravity Lift tactical, you can see why there were concerns about implementing these ferrofluid-based abilities into Apex Legends.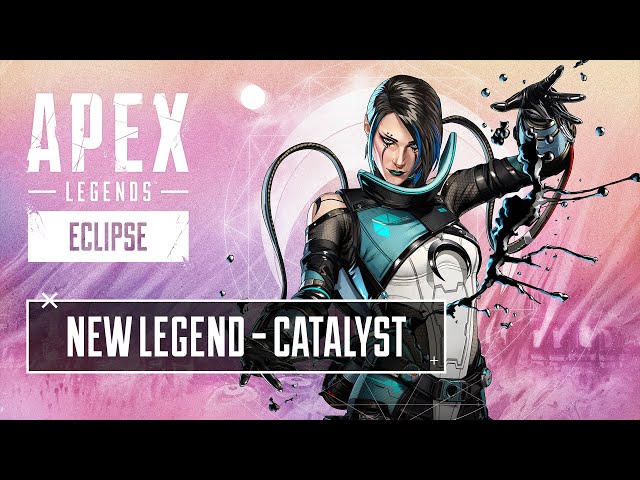 But, the VFX team has done just that and Catalyst is coming – hopefully, without tanking anyone's frame rates. We know Apex Legends' Catalyst is Seer's worst nightmare, but she isn't going to be your console's worst nightmare.
Apex Legends' Season 15 update doesn't just introduce her, though. Battle royale players are also getting a new map, Broken Moon. While Apex Legends' devs are unsure if Ranked players will like Broken Moon, it has been built with LTMs like Control in mind. So, it should be an exciting new Apex Games arena to explore.