We know it might go somewhat without saying, but Apex Legends' Eclipse update is going to be a season worth remembering when it comes to this battle royale shooter. Not only is another legend named Catalyst joining the Apex Games, a terraformer coming for Gibraltar's crown and the first binary trans legend on the roster, we're also getting a new lunar-located map: Broken Moon. Ahead of the hotly anticipated Apex Legends Season 15 start date, we were fortunate enough to talk to design director Evan Nikolich about how Respawn Entertainment thinks Ranked players will respond to the new map – and, he wasn't quite sure.
When asked whether he thinks Broken Moon will be something of a hit with players attempting to clamber up the Apex Legends ranks, Nikolich answered honestly and expressed that this sort of thing is just "really hard to tell".
Now, that might sound like a bit of a cop-out answer, but Nikolich continues by explaining why this is the case – and why it's probably going to be the case for Apex Legends' next new map. You know, if there is a next one, of course. (We didn't get to ask about that.)
"We playtest a lot," he begins, "but we playtest internally… We're never going to replicate the number of hours that the live game gets. Within the first 24 hours, they have playtested the game more than we [have] in the year and a half we've been working on [it]."
So, when you consider the fact that Apex Legends has an average player count of almost 200,000 on Steam alone (thanks Steam Charts), and that this could peak at anywhere from around 400,000 to over half a million players when Season 15 drops, it's no wonder that the Respawn Entertainment development team can't replicate that amount of playtesting in-house.
Adding to this, though, Nikolich expressed that Broken Moon was something of an amalgamation of what Respawn Entertainment had learned from Kings Canyon, World's Edge, Olympus, and Storm Point. In a particular reference to Kings Canyon, a map that Ranked players have been somewhat apprehensive about during last season, he said that "there's a lot of lessons [Respawn Entertainment has] taken and applied to other maps – like World's Edge and Storm Point" – and the development team has approached Broken Moon in the same way.
As an example of one problem Apex Legends still faces, Nikolich asks the question "how do we make third-partying fair?"
Candidly, he admits that trying to do this with Kings Canyon is "harder given the tighter choke [points]" and that it's easier on a map like Storm Point – but "it's at the cost of the action being a bit more uneven" throughout an average match. So, while Broken Moon may not be the perfect battle royale map, Nikolich believes the team is "getting there" and always learning from what it has already produced.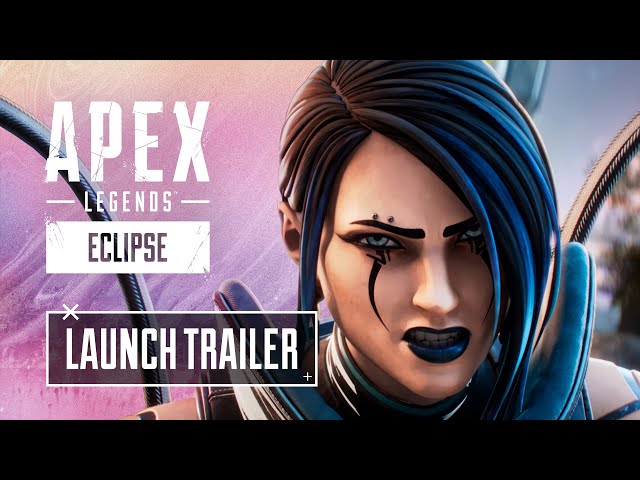 If you're worried about jumping into a Ranked game on a brand new map at the start of Season 15, you shouldn't be. Nikolich is "personally enjoying it", which is obviously a good sign. On top of this, lead level designer Jeff Shaw has confirmed that the map for Ranked Split 2 "that [Respawn Entertainment is] looking to put in place is Olympus". So, if you don't like Broken Moon, there's always that to look forward to.
Apex Legends is one of the best battle royale games out there right now and we think this is just one example as to why that is. Season on season, there is a dialogue about balancing the game and improving the experience for all types of players – not just content creators or what the development team thinks is right. It's clear that they're looking at the data and taking people's thoughts into consideration. You can't make everyone happy, but we feel like Apex Legends isn't that far off.