It's almost update day, Apex players! Do you know why we're excited about Apex Legends' Season 15 start date? Well, aside from the fact that the incredible-looking Catalyst is a terraformer coming for Gibraltar's crown, we're also getting a brand new battle royale map. If you want to get clued up on Apex Legends' Broken Moon POI and unique features before you start trying to climb the Apex Legends ranks, we have everything you need to know right here.
With Apex Legends' lead level designer Jeff Shaw confirming that Broken Moon is going to be the first map in Season 15's ranked split, it's going to be important to know where to drop and what to expect when you jump into your first game. But, you don't need to worry about being caught out too much. Apex Legends' Broken Moon is going to be new for everyone – but not everyone is going to take a look at this guide and get to grips with the map beforehand.
So, if you're looking to get one-up on your opponents ahead of your first drop into Broken Moon, keep reading and you should be clued up on everything you need to know.
Apex Legends Broken Moon POIs
As explained by Shaw, Apex Legends' Broken Moon is going to feature 16 POI locations, some of which are almost twice the size of standard POI locations we've seen on other maps. This was a deliberate decision to allow Respawn Entertainment to build on the map in future seasonal updates, but it's not going to feel small. As principal level designer Randolph Stayer has said, this map is going to be roughly the same size as World's Edge.
With that in mind, here's a runthrough of all the POIs on Broken Moon – and which ones are larger than others:
Terraformer (large)
Stasis Net Array
Atomisation and Backup Atmo
Perpetual Core
Bionomics
The Divide
Alpha Base
Eternal Gardens
Breaker Wharf
Production Yard (large)
The Foundry (large)
Dry Gulch
Cultivation
Promenade
With Terraformer described as a "king of the hill" location, Alpha Base keeping fighting contained with exterior walls, and the Breaker Wharf POI featuring multi-levelled combat opportunities (much like the rest of the map), this is sure to be an incredible experience and a tough map to master.
You can find out a little more about the POI locations in Apex Legends' Broken Moon by checking out this Apex Legends map blog post here.
Apex Legends Broken Moon features
Without a doubt, the biggest new feature coming to Apex Legends' Broken Moon map is the Zip Rail. Much like this battle royale's Ziplines, Broken Moon's Zip Rails are a new movement map mechanic that will allow players to quickly navigate larger POIs and move from one POI to the next.
As you might imagine, these Zip Rails are all predetermined pathways around the map – like Zipwires. So, you're going to be exposed when you're travelling on one. However, they're a little faster than Zipwires and you can shoot from them in a similar fashion. While this isn't going to be that accurate, it will help buy you some time if you're under attack.
Shaw has stated that getting Zip Rails balanced was one of the biggest undertakings when designing Broken Moon, as they're such a prominent part of this map's identity.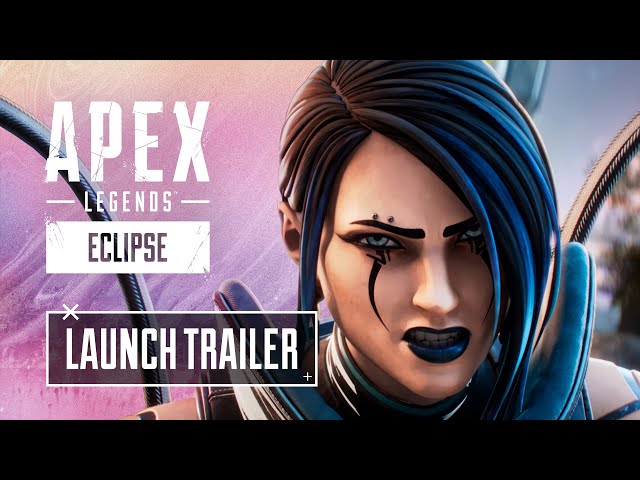 When we spoke to Shaw about these a little more, he explained that there isn't going to be a Zip Rail for "every single path you would want to take", but they're going to serve core pathways and longer, outer rotations. In addition to this, they're "another tool in [Respawn Entertainment's] toolbox. So, there's potential that they could come to other maps in the future – although Shaw said the development team hasn't talked about it yet.
Another feature players are going to need to keep an eye out for is what we can only describe as 'vertical boosters'. With the idea of altered gravity something the development team toyed with early on, according to Shaw, it looks like there are several "blue glowing pits in a couple of places on the map" where players will be boosted upwards – a little like Horizon's Q ability.
In addition to this, Perpetual Core is a POI built around this idea of being thrust upwards by the environment. So, while it's served by Zip Rails and other structures (that players could use to clamber to the top), you're going to find a lot of battles dictated by the central 'vertical booster'.
Apex Legends Broken Moon lore and additional information
If you want to learn a little more about Apex Legends' Broken Moon, it might be best to check out the latest Stories From The Outlands trailer – which you can watch below – alongside the launch cinematic linked above.
However, we can also add that Apex Legends' Broken Moon is a terraforming project where the Cleo Recovery Council are attempting to save the fractured moon and create an habitable environment for future generations of Boreas – the home planet of Catalyst and Seer.
In an effort to fund this, the Syndicate brought the Apex Games to the location and subsequently kicked everyone out. As you can imagine, this is going to cause a lot of friction between Catalyst and Seer – who appears to have endorsed the move.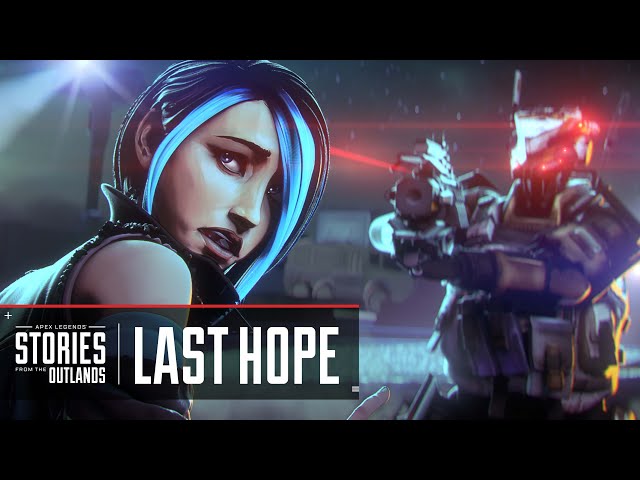 Discussing the development team's inspirations behind the new map, world director Ed Agostini explained that a lot of it was actually inspired by Monet paintings. In an effort to contrast the harsh barren environment of a moon, the development team wanted to introduce idyllic English gardens and meadows to reflect the efforts being made by the terraformers to transform this environment.
Adding to this, Boreas' African-inspired culture – as seen when we were introduced to Seer – will also be present in some of the map's interiors. So, while Broken Moon is a map that will largely reflect the industrial terraforming operation, it's also going to reflect the people who have been living there to work on it.
We know we say Apex Legends is one of the best battle royale games out there quite a lot, but it is – and this is another reason why. We know the Apex Legends devs are unsure if Ranked players will like Broken Moon, but we can't imagine they won't be. It's the amalgamation of everything Respawn Entertainment has learnt from it's existing maps and an exciting new addition to the game.