We know the Apex Legends devs are unsure if Ranked players will like Broken Moon, not that we have any doubts, but they're pretty certain that everyone is going to like Catalyst – and it's clear to see why. Prior to today's announcement, looking at the Eclipse launch trailer, we thought Catalyst might have abilities like Valorant's Viper. However, now, we know the truth about Catalyst's abilities and they're all pretty incredible. Discussing this ability kit in a pre-season press event, game designer OT Harrison highlighted that Catalyst should work well in both defence-oriented squads and squads built around aggression.
"Catalyst is all about controlling the battlefield.. [and the] versatility with her ferrofluid gives her abilities a unique flavour", Harrison explains. "She's a great option for mid-to-long range fights", for players who want to keep enemies at bay, "or to facilitate safer rotations and healing opportunities", for players who need a moment to reset.
Adding to this, when asked specifically about Catalyst's synergies, Harrison suggested that she "synergises pretty well with other defensive legends", going on to say that "a team of Caustic, Wattson, and Catalyst can really turn any indoor space into their own playground".
However, Harrison also suggests that "her Dark Veil [ultimate ability] is great if you combine it with other mobility legends" – for example, Octane and Pathfinder. Catalyst's Dark Veil ultimate ability doesn't just slow enemies like her Piercing Spikes tactical ability (and her Barricade passive ability), it also blocks vision. So, as you might imagine, it can be used to great effect in flanking manoeuvres – or in giving you and your squad a chance to escape to higher ground.
However, even if you don't actually catch your enemies in a trap of Catalyst's making, her abilities can all make for wonderful deterrents. If you want to destroy a strip of Catalyst's Piercing Spikes, you have to get up-close-and-personal with it – which can leave you exposed to attack. Similarly, barricaded doors are going to take twice as long to punch through – and you can only open them if you're on Catalyst's squad.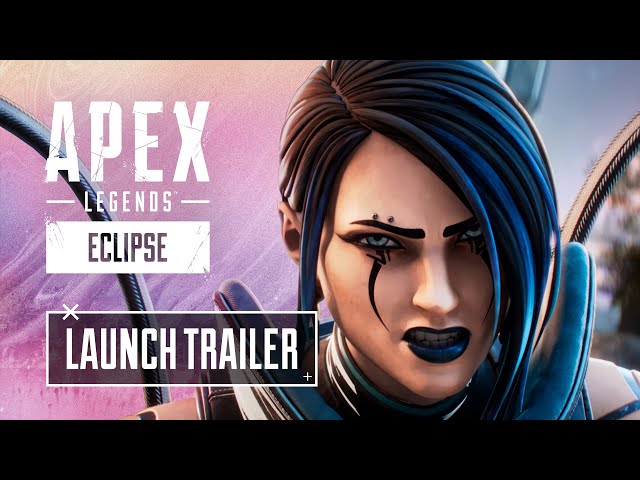 So, we might find that quite a few players will just avoid any sign of Catalyst going forward. This should make her equally as effective at retreating as she is at holding a position or attacking one.
Now, we don't want to delve too deeply into the reasoning behind calling Catalyst the word 'catalyst', but it's clear that she's going to be something of a catalyst for players looking to create some wonderful synergies with their squadmates. We love that Apex Legends' Catalyst was made with love – and we can't wait to see where she sits in our Apex Legends tier list come the Season 15 start date.