We know we say that Apex Legends is one of the best battle royale games out there right now, but there's one thing this shooter has been missing for some time: a counter to the scan meta. Whether it's Bloodhound's Eye of the Allfather tactical or Seer's Exhibit ultimate, Respawn Entertainment hasn't introduced a way for players to actually counter these revealing tactics. Well, until now anyway. That's right, Apex Legends' Catalyst is going to let players tackle the scan meta – and we're so excited to see how that changes up our Apex Legends tier list and the Season 15 pick rates.
Diving a little deeper into Catalyst's abilities and how they work during a press event held ahead of the Apex Legends Season 15 start date, game designer OT Harrison confirmed what we were all hoping after watching that incredible Eclipse launch trailer; Catalyst's Dark Veil ultimate ability is going to block scans.
Explaining that Catalyst's Dark Veil allows her to raise a permeable wall of ferrofluid that slows and blinds enemies, Harrison added that "the wall actually blocks a lot of the scan tech our legends have" – referring to the aforementioned abilities from Seer and Bloodhound specifically.
This, Harrison believes, makes Catalyst's Dark Veil ultimate ability an excellent tool for "splitting up the battlefield… getting that extra bit of safety, or [even] pulling off that clutch heal or revive".
While this is going to be an important part of her kit, this isn't Catalyst's only strength – even though we do think this will have the most impact on Apex Legends itself.
Catalyst can reinforce and rebuild doors with her passive ability, Barricade. She may only be able to create two of these at a time, but barricaded doorways can only be opened and closed by Catalyst and her squad – and they're more resistant to melee damage.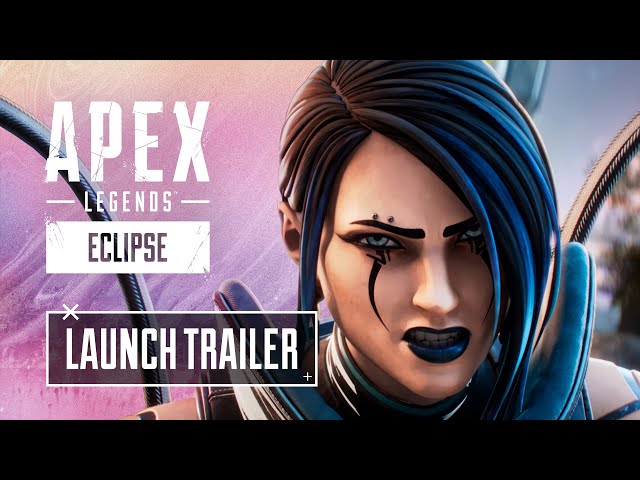 Adding to this, Catalyst's Piercing Spikes tactical ability should allow players to dictate the flow of combat with strips of ferrofluid that both damage and slow enemies. These can be destroyed, but you need to get up-close-and-personal to do so. And, that could be enough of a distraction to open your opponents up to attack, too.
So, while Apex Legends' Broken Moon is built with LTMs like Control in mind, it's clear that Catalyst has been designed to tackle the dominance of the battle royale's scan meta and offer players even more ways to play.