Giving games like Call of Duty Modern Warfare 2 a run for their money, Ghost Recon franchise developer Ubisoft is reflecting on the success of the recent XDefiant closed beta. Praised by FPS game fans and professional players alike, the Overwatch 2-style multiplayer shooter will return in the future with new features and refinements to highly requested elements of the game.
Ubisoft dives into the feedback gathered from the XDefiant closed beta in a recently released blog post, that details "after 12 days with more than one million participants, the XDefiant closed beta is officially over […] that being said, the team is aware that there is much more work to be done between now and launch."
The blog post, written by pro-player and Ubisoft consultant Patrick 'Aches' Price, clarifies that "the overall objective of this closed beta was to continue receiving feedback from players, and to make the necessary adjustments based on that feedback."
Notably, one element that is set to receive further tweaks is the ability to party up in Ranked Play. "Unfortunately, we were not at a place to include parties as part of Ranked Play during the closed beta […] activating Ranked [Play] was necessary for us […] we wanted to show the community what we continue to work on, despite activating a version of the game that's still considered a work in progress. That being said, I'm really excited for players to see the game once everything is ready to go," explains Aches on the lack of a party feature.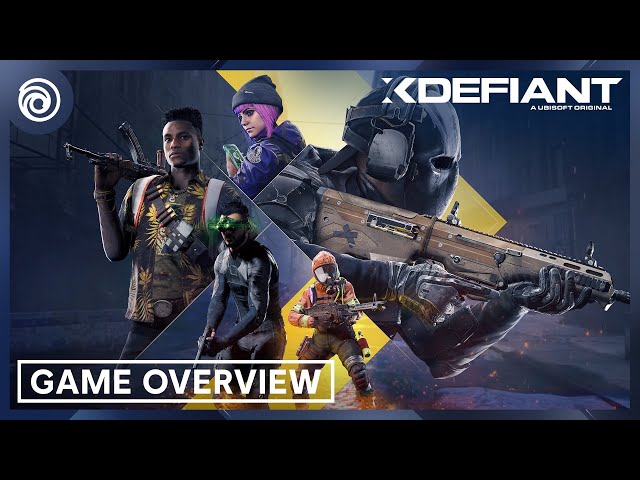 While the XDefiant release date is anticipated by many multiplayer shooter fans, it sounds like Ubisoft is planning to rectify this missing feature for the game's next outing. Out of all the XDefiant game modes, Aches notes a surprising response to the Hot Shot game mode: "One particular mode we saw fans particularly enjoy was Hot Shot. This is a mode that's our unique twist on Team Deathmatch. Although XDefiant doesn't have Team Deathmatch at the moment, seeing the way players were playing Hot Shot didn't necessarily match how we were playing it during our internal tests. That's not necessarily a bad thing."
Furthermore, Aches also adds that "watching how players were playing Hot Shot showed that we were on track when it came to creating a mode that players hadn't seen before."
Before we see the game again, the blog expresses that Ubisoft "also have features that we didn't include in the Closed Beta that we plan to polish […] we plan to continue and consistently add new content and features and support this game long-term, not only at launch." So, until we get another taste of the promising FPS, there is plenty of time to study the best XDefiant weapons and XDefiant classes to ensure you're prepared to land a victory.