The Wo Long Fallen Dynasty release date arrives for Nioh fans around the world, as the Soulslike adventure promises epic action. However, the spiritual successor to Nioh isn't the only game getting in on the action. A fresh Wo Long Fallen Dynasty and Naraka Bladepoint crossover is here. Bring your katana and plenty of healing consumables, though.
Developer Team Ninja is celebrating the launch of Wo Long Fallen Dynasty in style, as the Keoi Tecmo-published game will share new rewards with Naraka Bladepoint players. "Naraka Bladepoint will play host to the warrior legend of Wo Long in its first major crossover event of 2023 […] those who play Naraka Bladepoint can unlock exclusive rewards by logging in and completing challenges."
You'll have a limited amount of time to get in on the fun though, as the Wo Long Fallen Dynasty x Naraka Bladepoint crossover will take place from March 2 to March 24.
The rewards for new and returning players are particularly juicy, especially if you're a fan of shiny swords and stunning outfits. According to the developer, players can expect to earn "a collection of Wo Long Fallen Dynasty cosmetics with a new Battlemark, banner, and profile backgrounds available, as well as an iconic piece of headwear."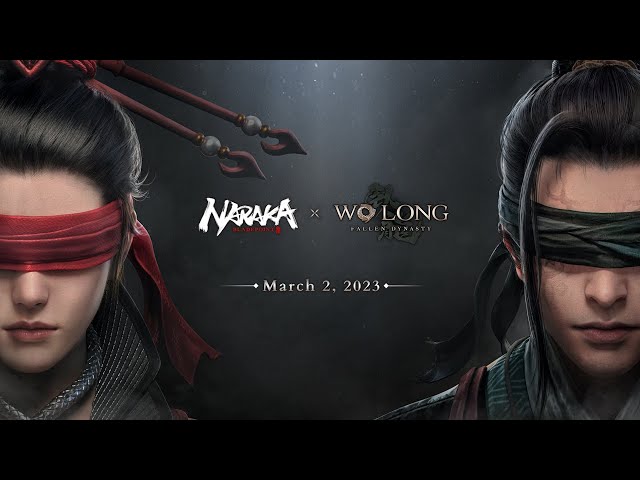 Additionally, players should endeavour to seek out "the fury of Lu Bu by unlocking a Naraka [Bladepoint] helm inspired by the mythical Chinese warlord."
If you've been looking forward to the Wo Long Fallen Dynasty release date, then you'll be eager to know how the game shapes up to the likes of Nioh or even rivals like Elden Ring. The Loadout's official Wo Long Fallen Dynasty review has everything you need to know in that regard. You might want to consider teaming up with a fellow warrior too, as Wo Lon Fallen Dynasty multiplayer options are available.
Though, Wo Long Fallen Dynasty isn't the only game with juicy lore to tuck into. We recommend checking out all the Naraka Bladepoint characters, as new heroes and villains shake up the battlefield. They definitely make the Naraka Bladepoint tier list an interesting sight to behold. Naraka Bladepoint crossplay is an element you'll be eager to know about too, so we've made sure you're equipped to play with friends.