Riot Games' Valorant is one of the best competitive FPS games out there and the League of Legends developer is introducing a brand new game mode to Valorant, three years on from launch, that you'll recognise from other shooters: Team Deathmatch. We've known about Valorant Team Deathmatch for a while, though, so what's new this time? Well, Riot has confirmed when you'll be able to jump into TDM in Valorant – and it's a lot sooner than you might think.
In Riot Games' latest Dev Diaries update, game director Andy Ho confirms that Valorant's iteration of Team Deathmatch will be available in-game when the Valorant Episode 7 release date rolls around later this month. That's right, you'll "be able to play it with the launch of Episode 7" – an update that promises to bring a lot of good content to one of the best FPS games available right now.
As you can see for yourself down below, Team Deathmatch will still feature Agents and their abilities, as well as weapons from across the game's arsenal, but there will also be new maps designed specifically for the mode – which sounds a little Overwatch-y to us. So, while we still think it's worth grinding Valorant's ranks, that isn't necessarily going to help you when it comes to this exciting new game mode. However, that isn't necessarily a bad thing – right?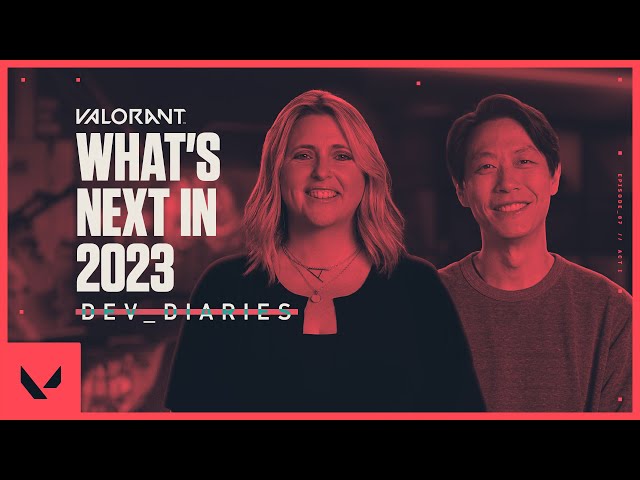 Valorant Episode 7 is also introducing a new way for players to unlock Agents, hopefully making it easier for you to get your hands on those characters in the upper echelons of our Valorant tier list. There's also going to be a new way for you to unlock accessories from previous battle passes, which should help any newcomers. However, Ho didn't go into detail when it comes to what this looks like; that information will be shared at a later date.
Valorant executive producer Anna Donlon also confirmed that the open beta for Valorant in China will be beginning "very soon", while also confirming that two new Agents are coming before the end of 2023. One of those will be a Sentinel, who will "stop you dead in your tracks and pull you in for a closer look" – an obvious hint to their kit, whatever that might look like – and a Duelist.
If you're desperate to play, but you don't have a PC, you can find out more about Valorant on Xbox and PS5 right here. We also have all the latest Valorant patch notes for you here, if you're looking to jump back into things, and everything you could possibly want to know about Valorant's Night Market and when it's available in-game here. There are always new skins dropping, and they're almost always great-looking, too.