The latest Valorant agent has been revealed as Skye, the Australian animal tamer. She already seems like a bit of an all-rounder with abilities that look like they can heal allies, scout enemy positions, and possibly blind opponents.
Fans are pleased to finally be getting another support character when Skye is released on October 27. In the trailer, we clearly see Skye sending out three locators which hone in on enemy positions, giving her an advantage in the coming firefight. Healing her allies also looks really handy, but her best ability is undoubtedly when she goes hunting.
She sends out some kind of fox – or perhaps an Australian equivalent due to her heritage – which hunts down an enemy. She seems to take control of it, so maybe players will get a first-person fox perspective. This is the creature that gives Skye her scouting abilities, allowing her to check out enemy positions and then temporarily blind them by attacking.
Many players are thankful for finally getting an alternative to Sage if they want to play a supporting role in Valorant matches, so she could see a fair amount of play upon her release. Her expert intel-gathering could also come in handy on the new Icebox map, which seems larger than any in the current rotation.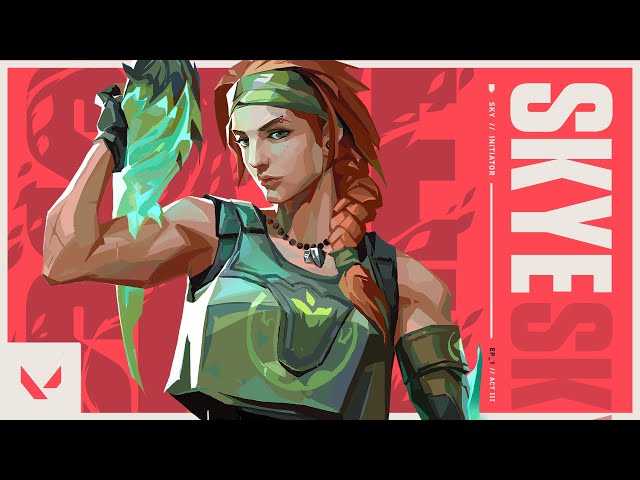 Despite her slightly overzealous accent, Skye is a welcome addition to the Valorant roster. Whether you want to main her or fight her, you'll likely see a lot of the Aussie in Valorant ranked matches. We'll also make sure to see add her into our Valorant tier list when she's released – so stay tuned for that.