Riot Games has announced that Valorant will be getting a brand new map, Icebox, at the start of Act 3, much to the surprise of the shooter's player base.
The frozen terrain of Icebox brings a much-needed change of scenery to Valorant. Located on a deserted boat tossed upon a frozen sea, Icebox is littered with shipping containers, creating narrow choke points on the left side of the map. The right side features an office-style environment, complete with ziplines to speed up traversing the spacious building. The ziplines look familiar to the ones seen in Split, so that should give players a good idea of what to expect.
Icebox has come as a surprise to the Valorant community as Riot has previously stated it would only release new maps at the start of new Episodes, not new Acts. There are supposed to be three Acts in each Episode lasting six months in total. Each Act introduces a new Agent to the game, though Riot hasn't revealed any information about the latest character just yet. Anna Donlon, executive producer of Valorant has confirmed the developers released the map early due to community feedback.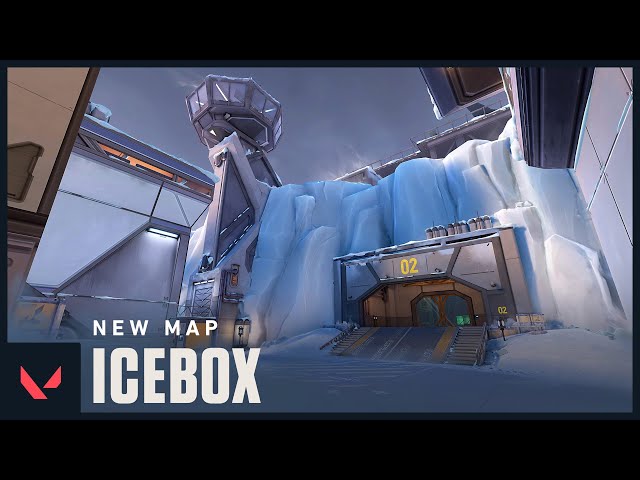 The addition of this latest map addresses one of the big complaints made by the Valorant community over the past few months. Patch 1.09 recently addressed other common complaints, including toning down the Operator and nerfing agents. This is the second map to be added to the game this Episode, after Act 1's airborne city, Ascent.
Valorant's Act 3 is set to release next week with Icebox, a new agent, and a host of changes to ranked matchmaking.