Is there The Crew Motorfest split-screen? Well, that's a pretty big question considering the franchise's history. With The Crew Motorfest here, there's the promise of new vehicles, terrain, and challenges all being brought to PS5, PS4, Xbox, and PC. But, when it comes to whether The Crew Motorfest local multiplayer, that's something we need to take a deeper dive into.
It's an ongoing trend that developers are channeling their focus on online multiplayer modes rather than the local, split-screen couch co-op that was once the standout choice for playing with friends and family. So, when it comes to racing the whole new list of The Crew Motorsport cars and vehicles against friends across The Crew Motorfest map of O'ahu, here's what to expect.
Does The Crew Motorfest have split-screen multiplayer?
The Crew Motorfest does not appear to have local multiplayer. Like its predecessors, The Crew and The Crew 2, split screen or local multiplayer is not an option. Yes, you can still play with your friends, but it's restricted to online play only across PS5, PS4, Xbox, and PC.
Fortunately, there will, of course, be online multiplayer in The Crew Motorsport enabling you to play with family and friends. It's in the name, right? You can't have a crew without other members to join. Plus, the online multiplayer mode will be crossplay as well as supporting up to four players, meaning you can team up with friends on different consoles or PCs.
It's not playing together in the same room, but with the seamlessness of online gaming and the ability to wear headphones to chat, it feels very much like it.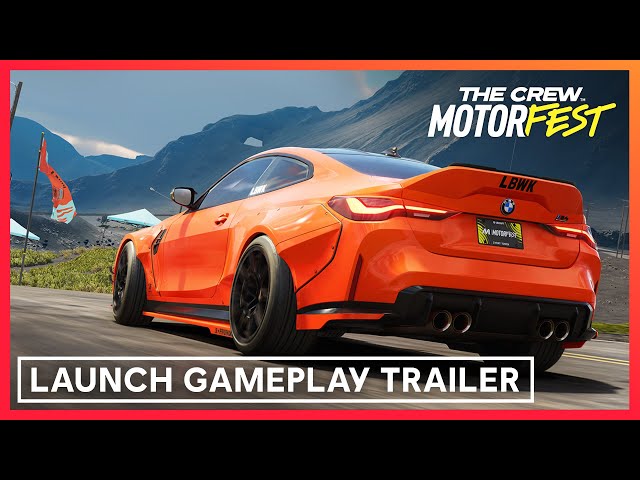 The current state of split-screen and local multiplayer in racing games
What about other racing games? The Crew Motorfest's biggest competitors can be found in our best racing games guide. Take Gran Turismo 7, for example. It offers a local multiplayer mode as an unlockable feature by completing Menu Books all the way up to securing a podium spot at the Tokyo Highway Parade championship. By doing so, you can then head to the multiplayer pavilion to enjoy local co-op.
F1 23 also supports split-screen multiplayer mode, so the feature isn't completely absent from modern racing games. But, with the growing popularity and division of developer's time and energy to focus on the complexity of online multiplayer, more and more racing games aren't including local multiplayer support. This is when we get to titles like Forza Horizon 5, Need for Speed Unbound, and Forza Motorsport which don't have it.
So, when it comes to The Crew Motorfest local multiplayer, for now at least it's a no-no. There's still plenty of content left to explore though including how The Crew Motorfest compares to The Crew 2. Plus, if you're looking to get firmly behind the wheel with more titles, there are the best PS5 racing games and the best Xbox racing games guides to enjoy too.