Any worthy space explorer is only as good as their tools, and the Starfield watch aims to be a great accessory to aid you on your journey across the stars. This watch isn't just good for keeping time, although it must be hard to do that in space without one. So, here's all you need to know about the in-game watch, as well as how to get the Starfield watch from the Constellation edition – the physical watch.
There's lots to be excited about when it comes to the Starfield watch, so strap yourself into one of your favorite Starfield ships, pick someone from your team to be your Starfield companion, and get out there. But don't forget to put your watch on before you go off on any planet-trekking adventure.
How to get the Starfield watch
The Chronomark Starfield watch and case can't be bought separately, and is only available in the special Constellation Edition of the game, which is now sold out almost everywhere. However, you can find it at second-hand retailers such as eBay.
If you're desperate to buy the Starfield watch (who isn't?), we'd recommend keeping an eye on eBay listings. Check out the links below to see what's available.
Originally, the Starfield Chronomark watch and case was only available in the $300 Constellation Edition of the game, which has since sold out from traditional retailers, including the Bethesda Store.
This is unfortunately news for anyone hoping to get the Chronomark watch, as you'll likely have to resort to second-hand shops like eBay to get one. Hopefully Bethesda will release a new batch though that's very unlikely, as it is intended to be a special, limited edition item for those that forked out for the Constellation Edition.
Starfield watch physical features
If you're willing to part with your money, the Starfield watch physical features include connecting to your phone to provide you with notifications and other information, as well as being a fancy timepiece for you to wear. It also comes in a very, very cool case.
The full list of functions of the Starfield watch is as follows:
Time/date
Notifications
Pedometer
Music control
Torch
Moon phase
Sensor data – compass, barometer, thermometer
Like most smartwatches nowadays, the Starfield Chronomark watch has several useful features besides just telling you the date and time. For example, there's a handy pedometer, which tracks your steps with a counter resembling the in-game oxygen bar. You can also configure your own step goals using the companion app. You can also receive notifications on your watch, so long as the watch is linked to your phone using the companion app.
In many ways, it closely resembles a smaller version of Fallout 4's Pip-Boy collectors item, offering a great homage to the in-game item.
It also comes with a nifty case that offers a NASA-like experience. When opening the premium box, you're required to lift the handle and rotate it, providing you with a high-quality feeling as you open your almost $300 Constellation Edition.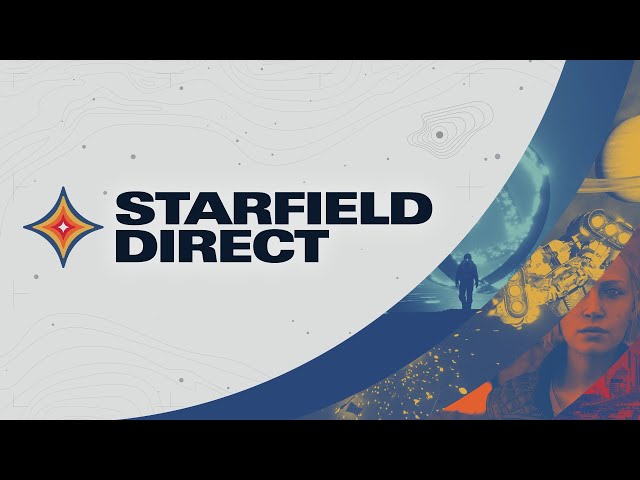 Starfield watch in-game features
The Starfield watch helps you in-game as a compass, it provides environmental information to help you prepare for a planet's conditions. It works as an essential part of your HUD, or Heads Up Display, displaying vital information to help you navigate and survive the dangers of the Settled Systems as you explore the massive amount of Starfield planets.
It's also the key to get into the Constellation headquarters – the Lodge – in Starfield's New Atlantis city, though this only happens at the start of the game.
That's all the details around the Starfield watch so you know whether it's worth picking up or not. Now, just build Starfield outposts so you can kick back and relax while admiring the incredible design of the Chronomark watch.
Still looking for more? While a good Starfield wiki can be a handy source of information, our new Starfield Database goes further, offering you daily news, searchable databanks, and even interactive tools.