We're all awaiting our voyage into the unknown in Starfield. It seems that we'll be doing this purely digitally – rather than using a trusty physical copy to explore the stars. Joining a growing trend of leaving the land of hard copies behind, players purchasing any edition of the upcoming Bethesda RPG may be in for some disappointment – in a similar fashion to Alan Wake 2.
Spotted by 'Wario64' on social media, a question sent to Bethesda Support via user 'Zum' asks: "Will the physical edition of Starfield for Xbox Series X include a disc?" To answer their query, in a now-deleted tweet, Bethesda clarifies that "all physical editions include a code for the chosen platform. There are no physical discs."
It is unclear why Bethesda is choosing to hide the response from curious players, but it is possible that the confirmation was revealed earlier than planned. Nevertheless, the highly anticipated 2023 release isn't alone when it comes to forgoing the inclusion of an actual disc.
Remedy Entertainment will be shipping Alan Wake 2 without one when the Alan Wake 2 release date arrives.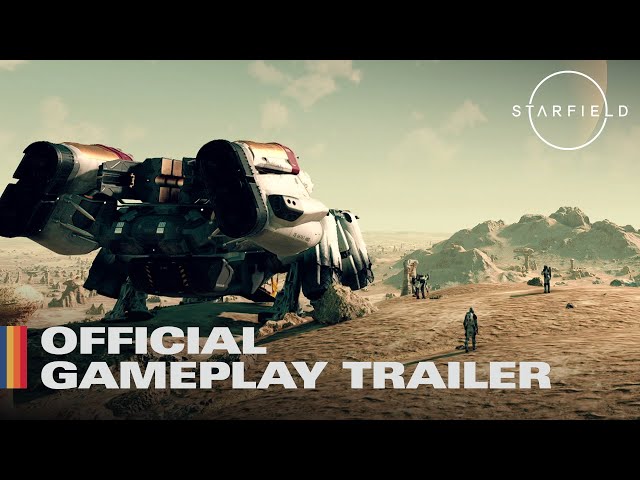 A collaboration from THQ Nordic has been presented to the Control developer though, suggesting that the two studios team up to get the survival horror sequel packaged with a disc. Perhaps Bethesda will have a change of heart before the Starfield release date.
After all, considering that the Constellation Edition of Starfield costs a whopping $299.99 / £249.99, it'd be nice to get a proper copy of the game alongside the dazzling Starfield Chronomark Watch. If you want one for yourself, you'll need to act fast and get your Starfield pre-orders in as fast as possible.
We just wish Bethesda would release some Xbox skins because these custom Starfield skins are excellent.
In the meantime, if you do want something awesome to represent your growing love for Starfield, it doesn't get much better than the Starfield Xbox controller and headset – seriously, it is beautiful.