Becoming a legendary adventurer in Starfield doesn't happen overnight. You'll need to join factions, bring along your trusted companions, and own the mightiest ships that the galaxy has to offer. Forget the Frontier that Barrett gifts you. Get your galactic garage full of better vehicles – because the game's achievements know you're lacking them.
Starfield ship customization is a time sink that we've spent hours in, tinkering with each facet of our spacecraft for peak performance. However, according to True Achievements, a surprisingly low amount of players actually own 10 or more ships. Look, we get it, ships aren't exactly cheap in space. Though, if you follow Starfield missions like the Mantis quest, then you can start acquiring some of the game's greatest ships for free.
Only 8,636 tracked players have managed to receive the achievement titled 'Fleet Commander', which is awarded for owning a minimum of 10 vessels. This revelation comes off the back of True Achievement's own findings, after discovering that Starfield players aren't even going into space that often. In fact, the report details that only 25% of players are venturing in the great unknown – in a game about space.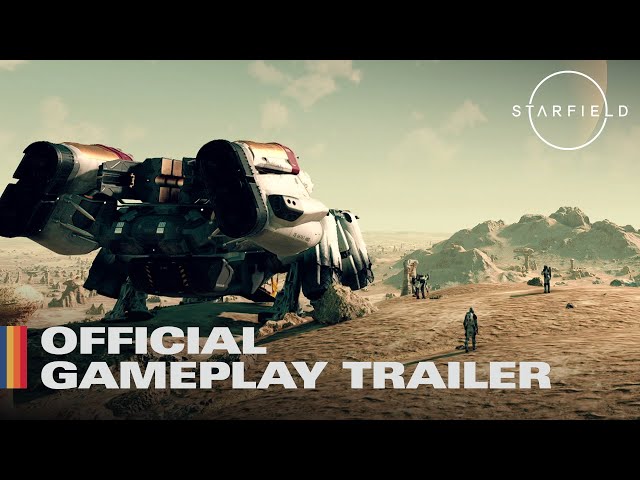 Before you do consider moving on up in the world of space vehicles, it is imperative that your character is in tip-top shape to command this kind of machinery. Make sure you've got an awesome setup from one of the best Starfield builds, as well as utilizing the right Starfield skills alongside it.
And of course, is it all worth it if there isn't anyone by your side to witness your rise to spacecraft glory? Certain Starfield companions can actually buff your ship during combat and flight, so choose wisely.
If you are trying to get this achievement, you might find that travelling around requires you to connect the dots on the game's map. It can be annoying trying to jump lightyears with an underpowered ship. Distant planets require more advanced capabilities to reach them, but it doesn't have to be a daunting process to get an upgrade. That's why we've put together this ultimate Starfield ships guide, packed with everything you'll need to roam around in a pristine work of art.
Still looking for more? While a good Starfield wiki can be a handy source of information, our new Starfield Database goes further, offering you daily news, searchable databanks, and even interactive tools like a New Atlantis map for exploration.