Travelling across the galaxy in Star Wars Jedi Survivor is going to be a breeze compared to its predecessor. In Star Wars Jedi Fallen Order, Cal Kestis found himself at odds with maze-like paths, which often made getting across planets like Dathomir a chore. The next Respawn adventure is on the galaxy's edge, and Cal Kestis will be able to navigate the game on the back of exotic beasts. And there is even a highly requested feature making its debut.
Speaking with Play Magazine, game director Stig Asmussen reveals that the game "will feature both fast travel and rideable creatures to help players quickly get from point A to B, and back to A." Though specific mounts have yet to be unveiled, this addition will add variety to the game's travel methods.
However, players will likely favour fast travel, which is confirmed for the upcoming Star Wars title: "the fast travel is point to point, and the rideable creatures offer a way to quickly negotiate between points and explore what is in between."
Fast travel was requested by Star Wars fans heavily upon the release of Fallen Order. Since then, players on Reddit have had their fingers crossed, awaiting the confirmation of the mechanic. With Fallen Order taking clear influences from FromSoftware, it is possible that a fast travel bonfire-type system could be implemented at various meditation circles.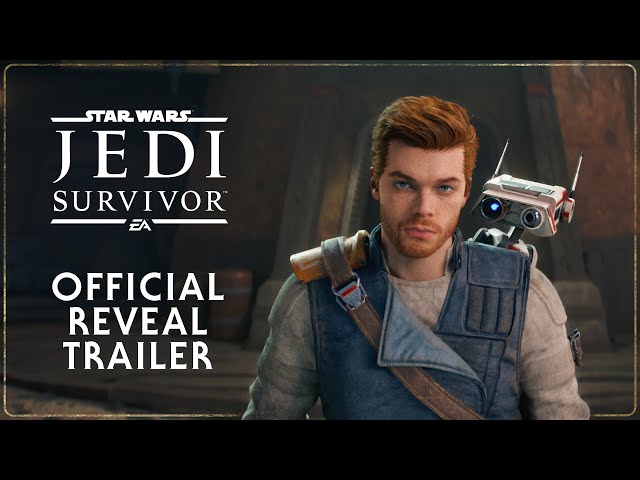 We've seen the likes of horse-like creatures in Star Wars before, with Orbaks aiding Finn and his cohorts in Star Wars The Rise of Skywalker. Though this species originates on the planet Pasaanna, there could be an opportunity to ride these or similar mounts during Cal Kestis's journey. In Fallen Order, we were able to briefly ride the Shyyyo bird on Kashyyyk – here's hoping there are even bigger beasties to forge an alliance with.
In conjunction with fast travel and some delightful creatures, players could also be in for an Obi-Wan Kenobi related surprise. Rumours of Obi-Wan's role in Star Wars Jedi Survivor's story have been rampant, and they are only going to increase ahead of the Star Wars Jedi Fallen Order release date.
Respawn's galactic bonanza is just one of many upcoming PS5 games for 2023, as we also look ahead to moments like Marvel's Spider-Man 2 release date and the Hogwarts Legacy release time.
Don't forget to check out the next issue of Play Magazine on February 14, which you can order here.