Star Wars Jedi Survivor is approaching fast, but fans of Cal Kestis don't have to wait too long for another Respawn Entertainment fix. Whether it is comics or books, the Star Wars universe has seemingly infinite lore throughout the Lucasfilm and Disney archives. Though it's been a while since we last saw Cal Kestis in Fallen Order, a new Jedi Survivor prequel book may just crossover with the Obi-Wan Disney+ show. It's good news for fans of Merrin too.
Arriving on bookshelves on March 7, players will want to get their hands on Star Wars Jedi Battle Scars. The upcoming prequel novel will follow "Cal Kestis and the Mantis crew as they meet a stormtrooper determined to chart her own course." Our interest is certainly high too, as the story will focus on an"object that could aid in the fight against the Empire, but acquiring it will bring Cal and the gang into the crosshairs of the Inquisitor known as the Fifth Brother."
We've previously dissected Fallen Order's frustrating ending, which revolved around a Holocron containing vital data. Though this object has become redundant, the Empire might just have another plan up its sleeve. Fans of the Obi-Wan Disney+ show will undoubtedly recognise the Fifth Brother too, who set out to vanquish the remains of the Jedi on the Emperor's orders.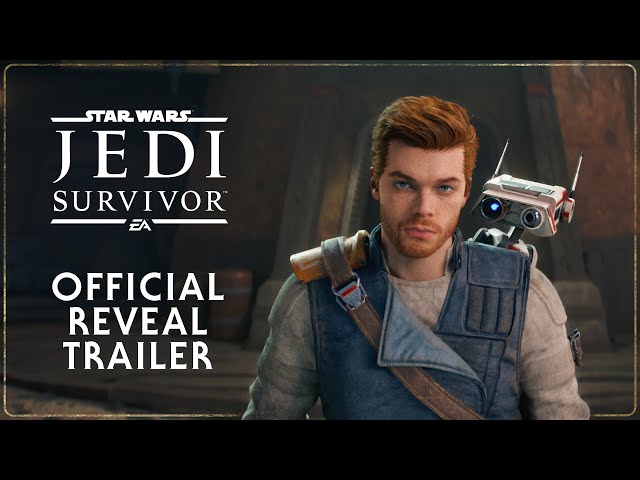 Before his demise at the hands of Sith Lord Maul, the Inquisitor aided efforts to capture Obi-Wan Kenobi. Rumours of Obi-Wan appearing in Jedi Survivor have captivated Star Wars fans for months, and now, we could be close to seeing that come to fruition.
The novel will also see fans gain more insight into Merrin – a Dathomir inhabitant who joined the Mantis crew after a change of heart. With Cere garnering much of the limelight among Fallen Order's cast, this will be a great chance for players to learn more about her going into Jedi Survivor. Cal will be running into bounty hunters once more too, as the story sees him attempt to break into the Haxion Brood's headquarters. These pesky foes appeared in Fallen Order, forcing Cal to fight multiple beasts for the entertainment of the galaxy's shadiest folk.
We're waiting patiently for the Star Wars Jedi Survivor release date, but in the meantime, check out all the upcoming PS5 games for 2023 – it's going to be a big year.