Attempts to merge RoboCop with first-person shooter thrills have fallen short before, but the Teyon-developed RoboCop Rogue City could be about to change the tide. Peter Weller returns to lend his vocal talents and likeness to the unstoppable law enforcer. Still, it might be a long wait to see him in action, as the RoboCop Rogue City release date allegedly stares down delays.
As retailers in Europe begin to open up RoboCop Rogue City pre-orders, storefronts such as Germany-based store Otto signal that the game's release date will target Thursday, November 9, 2023. It'll have some pretty stiff competition to square off against. Namely, you know, that little release from Sledgehammer Games: Modern Warfare 3.
With so many upcoming PS5 games and upcoming Xbox games dropping in the October-November window, it'll be curious to see where the game's official release ends up. Though Teyon is yet to specify an exact RoboCop Rogue City release window, the game's listing on the Steam marketplace indicates a September release.
Aside from using RoboCop's signature Berettea 93R Auto 9 pistol, players can wield around "20 weapons that players can loot from opponents", according to the Otto product listing. We expect to see inclusions like the SIG-Sauer P226, Desert Eagle, Mac-10 submachine gun, Uzi, and the Mossberg 5500 shotgun – all weapons which feature in the 1987 movie.
The jury is still out on whether RoboCop Rogue City can emerge as one of the best FPS games in 2023, but if it can manage to capture Verhoeven's distinct satire, Rob Bottin's gore-tastic visual effects, and Basil Poledouris's awesome score – we could be onto a potential gem for FPS fans.
You'll be visiting iconic locations from RoboCop, as the game's semi-open-world design allows players to conduct investigations, often heading to places like the Metro West precinct along the way. You can get a glimpse of the Detroit Police Department location here, as the developer posts concept art from the game's development.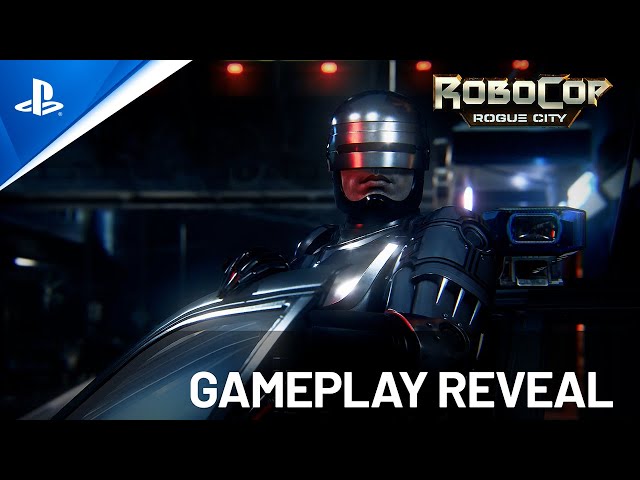 As for the gameplay itself, as Alex Murphy/RoboCop is laden with titanium-plated Kevlar, you can expect to feel more cumbersome than you would FPS games like Modern Warfare 2 or Apex Legends. To make up for that lack of speed, RoboCop can deploy his advanced technology to track enemies and land some nasty shots.
For now, you can dig into the best PS5 games and the best Xbox FPS games that are available right now.