Remnant 2 early access is a surprising but welcome feature that's going to give fans of the series, or co-op games in general, a chance to sink their teeth into this upcoming third-person shooter.
Remnant 2 has the potential to be one of the best co-op games of 2023, and that's largely because this sequel looks to build upon the solid foundation of its predecessor, Remnant From the Ashes, in a huge number of ways. We're especially excited about the fact that Remnant 2 is coming to PS5, Xbox, and PC, because it means that all of the current-gen platforms get the chance to enjoy the game. Sorry to Nintendo Switch owners, we're sure there'll be a new Switch at some point – maybe. Players on all of the current-gen platforms can also get early access, so let's talk about how ahead of the Remnant 2 release date.
How to get Remnant 2 early access on PS5, Xbox Series X|S, and PC
To get Remnant 2 early access you will need to buy the Ultimate Edition of Remnant 2 on PS5, Xbox Series X|S, or PC. This is the most expensive edition, but it will allow you to play on July 21 at 4:30 pm PT, 7:30 pm ET, 12:30 am BST (22nd), ahead of the main release date on July 25, 2023.
As with so many games, Remnant 2 has a few different versions to choose from: the Standard Edition, the Deluxe Edition, and the Ultimate Edition. The Ultimate Edition, which is the most expensive, is the only one that grants early access.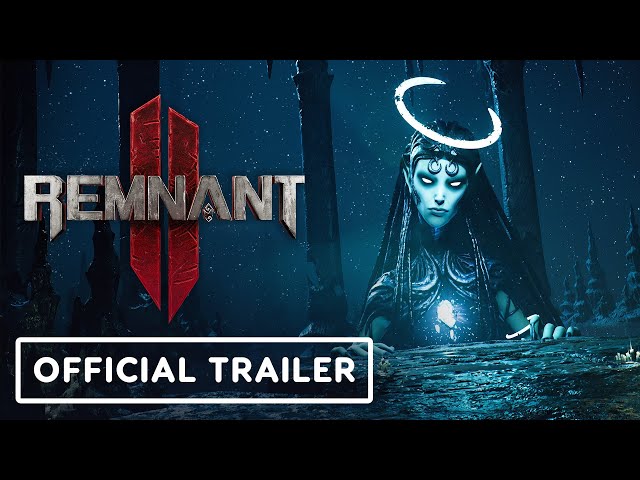 It's worth noting that the official website states that this is just for digital pre-orders, so be wary of any physical pre-orders that state otherwise, as they might be incorrect. We recommend double-checking with a physical retailer before making a pre-order of the Ultimate Edition.
It's also worth noting that pre-ordering any game is something of a risk, as doing so means you're not going to be able to read any reviews or opinions on the game before spending your hard-earned cash on it. Some early impressions are out there – including our own hands-on Remnant 2 preview from GDC earlier this year. It's up to you though, we're not your dad. We've all been bitten by the hype bug and thrown our wallets at a game before it launches, and we've also all felt the sting of disappointment that comes when that game ends up being rubbish. Not that we're saying Remnant 2 will be, we're just saying that times are tough.
What else is in Remnant 2 Ultimate Edition?
As well as that lovely early access, the Ultimate Edition comes with The Survival Pack, which includes a few consumable items that players get access to straight away. This has a few healing items, ammo items, some money, and some upgrade materials too. It also includes 2 Mudtooth Elixirs, which grant an EXP bonus, so it could be a nice little extra if you're going to be getting the Ultimate Edition anyway.
When they arrive post-launch, you'll also get access to the first three Remnant 2 DLC bundles. The game's official site says that "more details regarding the DLC packs will be announced at a later date. All DLC is expected to be available within one year of launch." Pre-ordering any digital version, including the Ultimate Edition, will also allow players to get early access to the Gunslinger Remnant 2 class.
It's also worth noting that all of the archetypes and armor sets can be unlocked through normal play, which means that these aren't pay-to-win bonuses – it's just a way to get some extra stuff to begin with. It's nice to see them throwing in a few extra incentives for getting the most expensive version of the game, but it's absolutely not necessary unless you're specifically after Remnant 2 early access, and you also want to commit to buying the DLC bundles ahead of time.
This could end up being one of the best PS5 games and best Xbox Series X games of the year if it manages to build on the success of From the Ashes – and if Remnant 2 crossplay support lives up to modern expectations.