In the Pokémon world, if you want to be the very best, you gotta catch 'em all. This feat is getting increasingly challenging with the total number of Pokémon now at an insane 898, and if you want to collect every single Pokémon card, there are currently over 10,000 individual cards you'll need to obtain.
While collecting that many cards sounds like a difficult task to begin with, some of them are incredibly rare – and with rarity comes high costs. The most expensive card in the world cost the buyer $360,000 at auction, so you may need to win the lottery before attempting to finish off your collection.
If you want to find cards organically, booster packs are the way to go. The rush you get when you reach the end of the pack to find a shiny is hard to beat. So, instead of spending your paycheck on one of the rare cards below, it may be worth purchasing a couple of booster packs to see if you can pull a sought after Charizard card, or maybe just a card that features one of your favourite Pokémon.
Here are some of the rarest and most expensive Pokémon cards you'll need to save your pocket money for.
20th anniversary 24-karat gold Pikachu
This limited edition Pikachu card is made from 11 grams of 24-karat gold and initially went on sale in Japan back in 2018 to celebrate the 20th anniversary of the Pokémon trading card game. When the card was announced you had to enter a lottery, and if you were one of the lucky lottery winners, you could then purchase the card for ¥220,000 ($2,100).
The card is a recreation of the original Pikachu card, but sadly for Pokémon TCG players, you are unable to use the golden card during tournaments.
The card is now incredibly hard to find, with the last known auction taking place in 2019. The card recently sold for $8,300.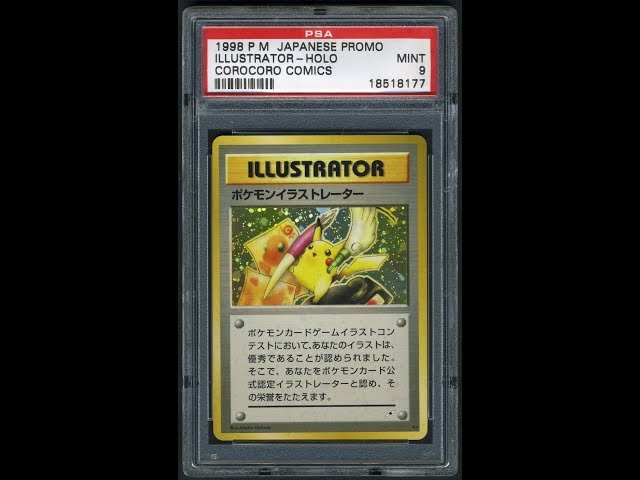 Pikachu Illustrator
Until January 2021, the Pikachu Illustrator card was the most expensive Pokémon card in the world. CoroCoro originally gave this artistic Pikachu to winners of an illustration competition back in 1998.
Only 39 Pikachu Illustrator cards exist, and only ten are known to be in mint condition, according to Heritage Auctions. Once again, Pokémon TCG players will be disappointed to see this card has no value in-game. When translated, the card does nothing but hold a congratulatory message for the competition winners.
In 2020, Pikachu Illustrator sold on ZenPlus for an outstanding $233,000, beating the Guinness World Record it set in 2019 when it sold for $195,000.
Then in December of the same year, a collector traded his prized Pikachu Illustrator for a haul of extremely rare Charizards. The value of the Charizard collection is estimated to be around $900,000.
'Presentation' Blastoise
'Presentation' Blastoise currently holds the record for the most expensive Pokémon card ever sold, costing a mystery buyer $360,000 at auction. As you can see, the card is a prototype – noted by the strange fonts, lack of water energy logos, and misspelling of Hydro Pump.
However, this card was one of two printed by Wizards of the Coast to pitch the Pokémon TCG to Nintendo. The other is widely believed to no longer be in existence so it's no wonder that this card, the progenitor of the card game we know and love, is worth so much. Iconic features include the blank back and the 'Galaxy Star' holographic print.
Prerelease Raichu
Prerelease Raichu is somewhat of a myth among the Pokémon community, with many fakes circulating and no record of any official sale. Rumour has it that Prerelease Raichu was given to Wizards of the Coast employees, and less than ten cards exist.
In 2006, pictures of a Prerelease Raichu circulated online, which many fans believe to be real despite the original sale date being April Fools Day. Since then, an air of mystery has surrounded the card, with many believing its extreme rarity would make it one of the most valuable in the world.
1999 first edition shadowless holographic Charizard
Charizard is a fan-favourite Pokémon, and many will remember unwrapping the shiny pseudo-dragon from a Base Set booster when they were young. What makes this Charizard exceptionally rare is a printing error that caused a lack of shadow on the right-hand side of the artwork.
In October 2020, rapper Logic purchased a PSA 10 condition version of this card for an insane $220,000, including auction fees. However, this fee was surpassed a month later when another first edition shadowless holographic Charizard sold for $295,000. This recent sale makes the card the second most valuable Pokémon card in the world.
Magikarp Tamamushi University promo card
Magikarp is the butt of many jokes, with its low stats and hilariously useless move Splash. The special Tamamushi University Magikarp fights back against the haters after being given the powerful move Dragon Rage.
The card was originally given out to winners of the Tamamushi University Hyper Test campaign held in June 1998, and only 1,000 copies are known to be in existence. A PSA 9 condition card sells for an average of $17,500, according to PSAcard.com.
No. 1 Trainer
No. 1 Trainer is a promo card that was awarded to finalists in the Secret Super Battle tournament in 1999. The final was held in a secret location in Tokyo and only winners of the seven regional tournaments were told where it was. They were also all awarded a No. 1 Trainer card.
Six of the cards remain in PSA 10 condition, with one recently going to auction to sell for $90,000.
If you want to get your hands on the No. 1 Trainer card, you can make an offer on Heritage Auctions – if you are willing to spend $150,000 or more.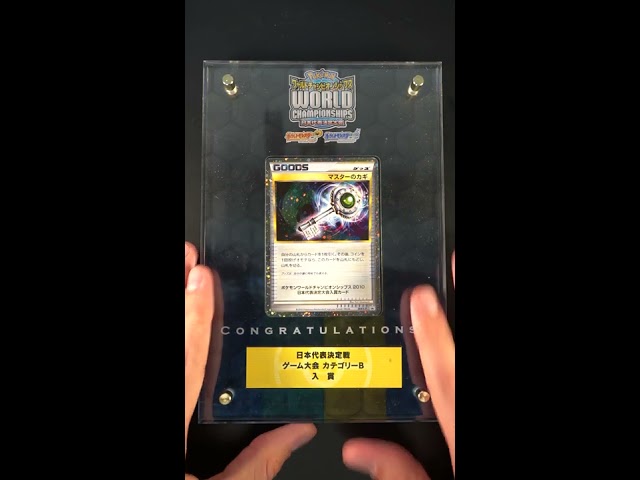 Masters Key
The Masters Key was awarded to competitors in the 2010 Pokémon World Championships in Hawaii. There are an estimated 36 copies of this card in existence, one for each of the participants in the tournament.
The most recent Masters Key sold at auction for $21,000.
Base set Pokémon booster pack with black triangle error
This one is not actually an individual card, but rather an entire pack. Wizards of the Coast accidentally printed some Base Set packs with the first edition logo on the front, so to avoid wasting these packs, the logo was covered with a black triangle.
The cards inside these booster packs are far less rare than the packaging, so collectors recommend leaving them sealed to maintain value. The packs can be found inside standard Base Set booster boxes, but there is no way of knowing if you have a rare pack without opening the box.
A PSA 10 condition booster pack with the black triangle error goes for around $2,500 on eBay.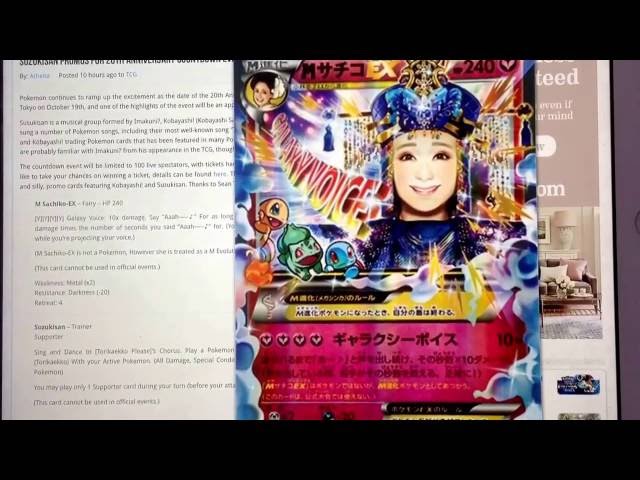 M Sachiko EX
M Sachiko EX was the second Pokémon card ever produced to not actually feature a Pokémon on it. It was awarded to attendees of the 20th Anniversary Countdown event held in 2016.
According to PSAcard.com, a PSA 10 condition M Sachiko EX card sold for $5,000.
Recently the Pokémon Company revealed a third creature card not to feature a Pokémon. The card is called 'Coco' and will release to coincide with Pokémon the Movie: Coco in December.
Pokémon Topsun 1995 first edition Charizard
The Pokémon Topsun cards are slightly different from all the cards mentioned above. Back in 1997, you were able to purchase a pack with gum that included two cards featuring Pokémon. These cards are the first-ever Pokémon cards printed.
The reason Charizard is the most valuable is due to its cracked ice pattern holo background and its rarity. PSA has seen 79 of the cards and graded only 16 as being PSA 10 condition. According to PSAcard.com, the cards are known to go for up to $10,000.