We're ready to pull off the ultimate heist in Payday 3, but developer Starbreeze Studios is looking to move beyond vaults and masks. The Payday 3 release date is nearly in the bag, but a new financial report for Starbreeze Studios sheds light on Project Baxter – a wholly brand-new experience currently in the works.
"The game carrying the internal working name 'BAXTER', is the next AAA title in our niche of cooperative multiplayer games," Starbreeze details in its earnings report. The nature of the game is under wraps, but the developer says that "we are in advanced negotiations to license an iconic brand characterized by collaborative experiences and storytelling in an expansive world." Project Baxter doesn't seem to be in the same vein of bank heists, though.
Starbreeze clarifies that "fans of our games will recognize themselves, but at the same time it is a completely new project, in a completely new genre, compared to Payday." Currently, the Payday 3 developer is acting as the publisher and sole development force on the project, but expresses it will "continually evaluate opportunities to add external partners for the project."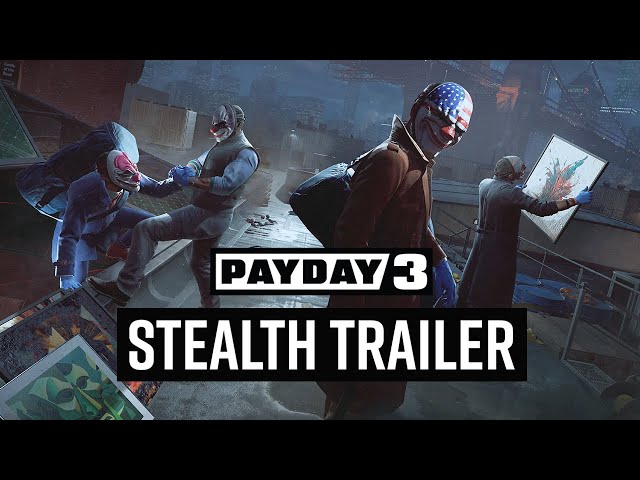 Additionally, the report confirms that plans for the "development of DLCs and content." The latter is vague, but we can speculate that this relates additional items, perhaps like cosmetics, alongside more substantial updates. Starbreeze has assisted on development of titles like John Wick Chronicles, both Riddick games, and other IP in the past, but Payday has long remained its flagship franchise.
Seeing Starbreeze explore new ground is exciting, but we'll be waiting quite some time before it comes to fruition. In the meantime, you can read our Payday 3 preview to see how the game is shaping up, which might interest in checking out Payday 3 early access. Players who got into the Payday 3 beta are already uncovering some great easter eggs, too, like this musical number to discover.
We're sure you're looking forward to gathering your crew together in Payday 3, but if you need a co-op fix until it arrives, here are some of the best multiplayer games currently available.